The Life We Choose
How studying abroad can change the way you see the world.
It's a chilly early morning in San Francisco. The fog rolls in over the city's 48 hills as bustling cars and motorcycles crowd the streets. Muni lines and traffic intersections jam across the city as commuters rush to work and school. San Francisco can be a dream location for students who dream of far away places. 
Millions of questions raced through Axel Cojulún's mind as his plane touched down in Denmark. He is an American student from SF State who spent a year abroad during the 2021-2022 school year. 
As the excitement of the new trip fades and the nerves set in, students leave the comfort of their homes, parents and friends for the next four to nine months. They miss holidays with their family and other time spent with loved ones to immerse themselves in a new culture. 
"It's the life we choose — bouncing back and forth, friends that come and go," Cojulún said, reminiscing about his decision to study abroad.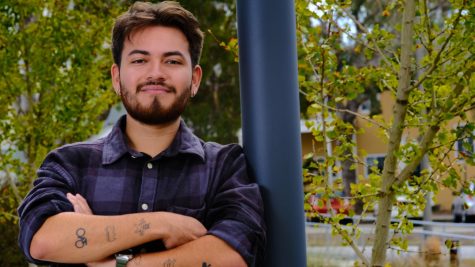 Although this new adventure may sound scary, students have found studying abroad to be a great way to experience a new culture, make new friends, expand their mind and discover new dreams. According to the Institute of International Education, 132,758 international students were enrolled in Californian schools in 2021, the largest amount of any state.
Cojulún chose to study abroad because he wasn't fond of the educational system in the US. He felt forced to study and participate in classes. But, in Denmark, Cojulún found that the school system was better for his learning style. There, classes are not mandatory, and final exams are the biggest part of the grade. Students decide individually how to prepare for an exam.
Dr. Janelle Waldrep, lead study abroad officer at SF State, said the university encourages students to take part in studying abroad experiences because it gives students the unique chance to see the world while learning from locals. 
"Studying abroad gives you soft skills that will make you appealing to a future company," Waldrep said.
The International Education Exchange Council at SF State aims to welcome incoming exchange students from all over the world as well as encourage local students to go study abroad.
Through this organization, students can get to know peers from diverse countries, share experiences and learn about different cultures and traditions. For exchange students spending their semester abroad at SF State, joining is mandatory.
"It helps them be part of the university, while sharing stories about their country with American students that might want to go on exchange themselves," Waldrep said.
For Claire Obermayer, an exchange student from France, studying abroad was a dream come true.
"After I got selected, I cried," said Obermayer. "I celebrated. So many emotions in one day!"
Obermayer said she was still nervous on the plane ride over. While it's been difficult adapting to new cultures, traditions and school systems, she's noticed it's also had its rewards. 
"It's cool to discover new people and a new way of living," Obermayer said.
Charlotte Waasdorp, an exchange student from the University of Amsterdam, remembered her first days alone in San Francisco as a challenging but introspective time. 
"I was truly alone for three days," Waasdorp said. "That's when you really get to know yourself, because you need to be comfortable with yourself. And I wasn't back then, because I've never been that truly alone."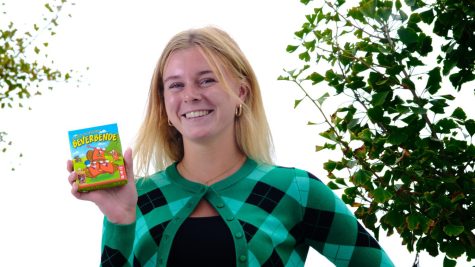 With smartphones always in hand and the internet only a few clicks away, being alone is something many are not used to in today's society.  When a person moves to a country where things work differently, it's common to feel misunderstood and lonely — like nobody gets them. Many students may feel all alone because they are so far away from home. 
Waasdorp thinks studying abroad helps students learn to be by themselves and even appreciate it. 
"I learned a lot from it," Waasdorp said.
Last spring, SF State hosted 967 exchange students from all over the world, according to exchange students advisor Ashley Burch. Burch believes that students who travel abroad gain hands-on experience.
"You gain a better perspective and a better understanding of the world around you if you are immersed in that culture," Burch said. "Coming to San Francisco as an exchange student, you gain a better understanding of life here, instead of when reading it in a book." 
A study by Jane Jackson, a professor at the Chinese University of Hong Kong, found studying abroad can positively affect stereotyping and "otherization," —  the idea that there's a "we" and an "other," and the "we" is better than the "other." The study found that merging students with different cultural backgrounds together and having them spend time in class motivates students to put more effort into getting to know culturally-diverse people personally, rather than seeing them as different. 
"If you've lived in your country your whole life, culture is something you're used to and you don't really think about," Daan Dekkers, an exchange student from the Netherlands, said. "But here, you actually think about your own culture and your own way of living in ways you've never thought." 
In Korea, people take their shoes off before they enter someone's house. In Italy, if someone agrees to meet around 5 p.m and shows up late with no remorse, the other person is often not offended. Time is more of an indication rather than a fixed appointment there. 
Waasdorp has been adapting to American cultural traditions not found in the Netherlands.
"Americans apologize for everything, and I feel bad when I don't do that also," Waasdorp noted.
Although stereotypes can affect the way people perceive a certain country when they go abroad, students can combat those pretenses by immersing themselves in the new culture. The focus shifts to the real people they meet.
Study abroad students also gain more skills to help them in their day-to-day lives. 
As shown in the study "Long-Term Effects of a Short-Term Study Abroad" by Madasyn M. Hofstedt of Illinois State University, studying abroad can help students find a job, communicate more effectively, problem solve, speak multiple languages and more. 
For some students who study abroad, the shock of coming home can be the most difficult part to deal with. 
"I felt like I had a break up," said Cojulún about coming back to the US after his year abroad. "I just felt like I lost a really big part of who I was starting to become."
For some students, the return home feels forced. They struggle to return to the behaviors and standards in their home country they were once so used to.  
"We're kind of living in a bubble, because at home I would never go on a trip with people I've known for three weeks…and it will never be the same. How I am now, I will never be again," Waasdorp said. 
Dekkers said some friends back home don't understand why he's studying abroad because they just haven't lived the experience for themselves. 
"My friends at home think I came here only to travel," said Dekkers. "It's not that at all." 
Colleges such as SF State send students abroad because it is an investment in the future of society. It gives students a once-in-a-lifetime opportunity to learn and experience a whole new world.   
Leave a Comment