A night out in San Francisco — Without the Bubbly
Wondering what to do on a night out in San Francisco when you can't legally drink? Don't worry we have you covered.
San Francisco is packed with things to do for all age groups. Googling "what to do in San Francisco" might set your laptop on fire. Yet, some college students under 21 struggle to find fun nightlife without having to buy fake IDs. Never fear — the city has you covered. With 18-and-up nightclubs, discos and after-dark museum experiences, underclassmen can have a safe and sober Saturday night. 
The Exploratorium has tons of amazing exhibits to engage visitors with science. According to their website, they are open to the public until 5 p.m. every day. But on Thursdays, their doors reopen at 6 p.m. exclusively for science enthusiasts 18 years and older to explore the museum without the crowds of parents and children that come during the day. During a typical after-dark night, the Exploratorium welcomes adults of all ages.
"It's a variance," says Maria Sanchez, who works in the museum. "Sometimes older or younger people, depending on the event that's going on."
The events that Sanchez describes change every week. The Thursday before Halloween, for example, visitors will learn about the cultural significance of autumn "through the lenses of astronomy, agriculture and thanatology – the study of death," their website explains.
For those who prefer a more high-energy weekend night, Church of 8 Wheels is the place to be. A disco roller-rink in the upper Haight, Church of 8 Wheels caters to adults 18 and up on Tuesday, Friday, Saturday and Sunday nights.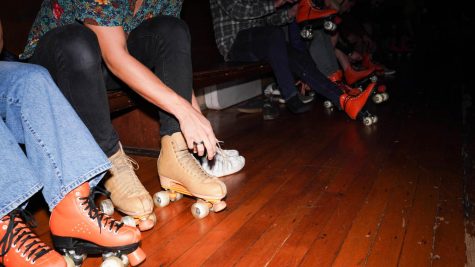 "It's like 10 or 15 bucks, you can rent rollerblades, and they have disco songs," says Caden McNamara, who has been going to Church of 8 Wheels since he was a teenager. "It's a really fun time." 
For adults with younger family and friends, Church of 8 Wheels also offers open sessions for all ages on certain days, and lessons for beginners. Take a look at their website to learn more, and get your skate on!
Looking for a club scene that welcomes the under-21 community? DNA Lounge has you covered. DNA Lounge is a night club in the Mission District that offers themed DJ nights every week, though every so often, live bands perform on their stage. Inside the building, on the front of which hangs a green neon sign with their name on it, you'll find a large dance floor filled with people getting lost in the sound. A field of strobe lights, fog machines and mosh pits make getting bored nearly impossible.
"They have some nights that are more like EDM, some nights that are more house, some nights that are super pop, and you can just dance, have fun," says Tatiana Farnsworth, who enjoys visiting DNA Lounge. "They have a pizza parlor."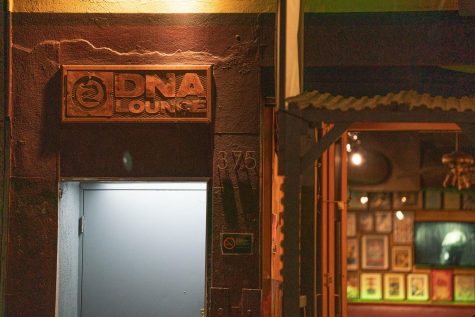 Need more info? DNA Lounge's website provides information on tickets, shows and even has a livestream of the club that has been running "for nearly two decades." Grab a group of friends, get dressed up, and head to DNA Lounge for music, mosh and mayhem.
San Francisco provides tons of activities for all ages, and many more than this article contains. These three, however, are a good start to test out your interests, spend time with friends or meet some new people. Just because people under 21 can't drink, doesn't mean they can't have fun. Visit the Exploratorium, Church of 8 Wheels or DNA Lounge this week!
Leave a Comment