Home Away from Home
Fashion major and stylist London Deutsch shares her experiences transferring and how she got to SFSU.
It's 9:30 a.m. on a Tuesday as London Deutsch's classroom starts to fill with smoke and the smell of burning chemicals. Today, her class is testing different fabrics' reactions to flames. Students are sporting white lab coats, and each table is lined with trays of candles, tweezers, and a glass dish.
On London's Lab paper is a doodle of herself and her lab partner with "Bad Bitch" written above.
This is her first class of the day, Textiles. Today, she is wearing a black long-sleeved shirt under a brown utility vest and cargo pants. Her shoes are Nike SB Dunks that are black with green detailing. With her black hair, highlighted bangs and silver earrings, she looks straight out of a 2000's Avril Lavigne concert.
Deutsch was born in New Mexico and  raised in Sacramento. She is a 21-year-old fashion and design major at SF State who transferred from CSU Long Beach this past spring, making her part of the 37% of undergraduate transfer students at SF State according to data from SF state.
When Deutsch started her college journey back in fall 2019, she planned to graduate in four years. But upon transferring to SF State, she was told she would have to add another year in college.
While she was told that a majority of her credits transferred over, her degree progress was set back, as credits from her major program at Long Beach would now only count as electives at SF State. Her expected graduation is for Spring 2024. Tuition alone for another full year averages around $8,ooo not including additional fees and housing.
"All of my credits transferred technically, but they just weren't all placed in the same categories," said Deutsch. "There's a few classes that I have to retake, even though I took them [already]."
This puts Deutsch right at the average length of time it takes transfers to graduate according to SF State's transfer stats], which is two and a half years upon transfer. Butto Deutsch, it still feels like she's behind compared to some of her peers graduating in the spring.
Six years ago, it was Deutsch's senior year of high school at Sacramento Waldorf Charter School, which she was able to attend due to a discount her parents had for being faculty — turning A $17,000 education into a $4,000 one. Her mom taught grade school, and her dad taught middle school. Deutsch says the curriculum was heavily influenced by the creative arts, which excited her the most.
Andrew Sullivan, an English teacher at Sacramento Waldorf, attested to London's creative talents while in high school. Sullivan remembered having Deutsch in 10th and 11th grade and raved about her ability to engage in class. Sullivan said that Deutsch had great attention to detail,  something seen in both her school work and style of dress.
"She's the type of person that could do anything… but always drawn to the creative side of things" Sullivan said. 
As Deutsch was applying to colleges, she knew that she wanted a career in fashion design, with the dreams of having her own brand or becoming a stylist for editorial projects.
"I would definitely want to work my way up to having my own brand," said Deutsch. "But that's something I'm fine with happening in like a decade." 
Deutsch applied to two major design schools, the Pratt Institute of design in Brooklyn, and Otis College of Art and Design in Los Angeles. Both cost upward of $50k a semester for tuition alone.
While she was accepted into both universities, even with scholarships, the private design schools weren't the path she wanted to take, due to looming debt that she would face after graduation. So, she applied to CSU Monterey, Northridge and Long Beach, looking for a change from the small-school experience she had most of her academic life.
"I need to put myself into an environment that's going to be more diverse," Deutsch said. "And that was a big part of my decision."
After visiting the three CSU campuses, she decided on Long Beach and enrolled as a fashion major for Fall 2019. Deutsch was drawn to Long Beach due to its proximity to LA, where she planned to jump start her career in fashion design. 
That fall, she moved into the dorms and started her first semester at college away from home. It was a stark change from having her own space at home to having to share a tiny room with four other people. Although she liked her classes and professors, she was finding that the campus environment wasn't a good fit for her.
"The Long Beach environment is just weird (because) it's sporty kids." Deutsch said. "or Disney adults… and weird deadbeats from outside of LA." Deutsch simply felt disconnected from her environment. Not having a car — the expansive area's main mode of transportation — also left her stranded on campus and stuck in a small dorm with only her roommates.
"[My Roommates] would come in and make ramen literally at 4 a.m. when I had classes at 8 a.m., waking me up because the room was tiny," said Deutsch. "Our dorm was half the size of a classroom; we were on top of each other." 
But when the pandemic hit, Deutsch and thousands of other students across the country had to pack up and head home, finishing that semester and the next online.
Quickly, Deutsch found that being at home and working online was not for her. Her A's soon fell to C's as she tried to do a sewing and construction class with her grandma's Huskystar sewing machine, which was more than 50 years old.
"The tension was always off so that really fucks up the machine," said Deutsch. "It's just rickety and creaky and got jammed a lot." After months of dreary home life and social quarantine restrictions, Deutsch struggled to keep focused on school and slowly became unmotivated. She felt frustrated with  her performance in school, all the while sitting in her tight-quartered bedroom.
"My parents were really, really worried about COVID," said Deutsch. "They were super intense about not wanting my sister and I to go out at all" 
"My parents wouldn't even let me see my ex-boyfriend. I would literally sneak out of the house at night and go hang out with him," said Deutsch. "I have to have a few people outside of the family that I can interact with." Her mom, Nicole Deutsch, recalls some of London's grief with having her college experience cut short, being interrupted and stuck at home during lockdown. "She had finally launched,"  Nicole Deutsch said. "They graduate high school, and then they go to college… and then she doesn't even get a full year under her belt, and then was forced to come home."
That fall, Deutsch got herself into some difficult situations with substances and a breakup with her longtime boyfriend. Her parents gave her an ultimatum: get help, or go stay with her aunt and uncle in Albuquerque, New Mexico.
Deutsch decided that it would be best to get a change of scenery, and took the offer to finish the fall semester in New Mexico. While staying at her aunt and uncle's house, she also worked part time at the restaurant they owned.
"It's like being at your grandparents… they let you do whatever… they don't care if you come and go… it's like a resort," said London.
Deutsch said that the time away from her family and friends at the time was helpful. It reminded her of what she had wanted from college — a new environment and new experiences.
"I feel like New Mexico, there's just something about it I really connect to," said Deutsch. "I think it's because I was born there, you have this weird human connection to it" 
Deutsch finished her fall semester and returned to Sacramento in January of 2021, where she started her spring semester online at Long Beach but as a part-time student. She was taking two classes and working a full-time job working at a Crossroads in Sacramento.
Finally, as pandemic restrictions were slowly being lifted in the fall of 2021, Deutsch knew she had no desire to go back to Long Beach. 
"I mean it was fucking hard. Like everyone had a hard time… I came out stronger. I had a better connection with my parents and better connections with my sister," said Deutsch.
She decided to apply to SF State for spring 2022 and never looked back.
Her mom says that Deutsch did the work all herself, only asking for assistance with getting documents. She completely supported Deutsch's choice to switch universities.
"We were supportive of her changing and we just wanted her to be happy,"  Deutsch said. "If Long Beach wasn't working out for her and felt that San Francisco was a better fit, great."
During the transfer process, Deutsch ran into technical problems when it came to her major requirements. Deutsch says that many of her prerequisite classes and some upper deviation courses became electives. As a first semester transfer, she was given a later enrollment date and couldn't get any classes for her major.
Deutsch finished her last online fall semester at Long Beach in Sacramento and in December started looking for a place to live in SF. At the time, Deutsch worked at a secondhand store called Crossroads in Sacramento, and was able to transfer to another location in San Francisco.
Deutsch ended up in campus housing in the spring and worked at the Crossroads in the Pacific Heights neighborhood where she met Una Chang, a junior cinema student at SF State.
Chang was one of the assistant managers at the Crossroads in Pacific Heights and took a liking to Deutsch from the jump.
"I really liked her style… we both liked the same music and had a similar style," said Chang 
Chang recalls studying with Deutsch at the library and talking about music and art. They bonded over their shared interests, creating art and painting pictures at each other's houses.
Deutsch said that this first semester was refreshing to have a friend that she really connected and could work on schoolwork with.
Richard Deutsch is happy that his daughter transferred somewhere closer to home, even though it'll take longer to get her degree. He said that in the end, it was the right choice for her.
"London wants to do things on her own and that's hard to do as a parent to let that go… on the other hand I'm proud of her," Said Richard "She's our first child. When you're a parent you want to help make all the decisions… It's a growth moment for parents too."
Deutsch said that no transfer student should feel ashamed or like they wasted time because everyone faces a unique education experience.
"I'm happy here," Deutsch said. "I would not go back to Long Beach. That was not my place, I was not meant to be there… that's why I think that the pandemic happened when it did — for a reason."
Leave a Comment
About the Contributors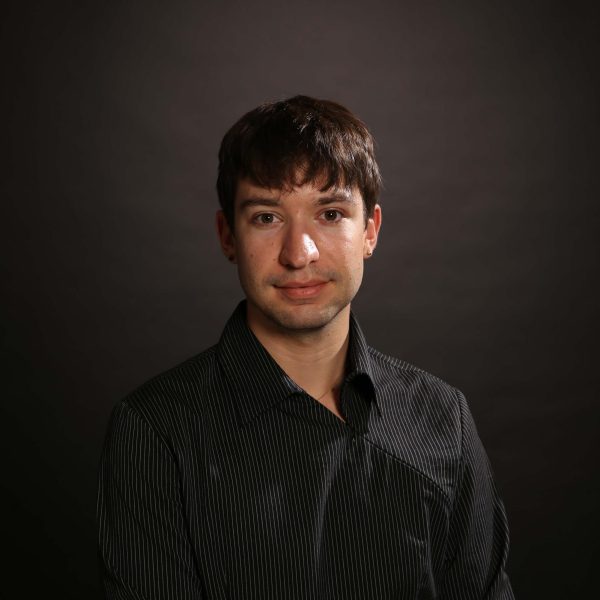 Zackery Stehr, Editor-in-Chief
Zackery Stehr (he/him/they) is the Editor-in-Chief for Xpress Magazine. He is a journalism major and is minoring in labor studies. Zackery was born and...