Life After Addiction
The role appearances play in personal bias
At 56 years old, Lisa Martin has a full set of dentures. She had all of her teeth pulled at once, after nearly nine years of active alcoholism and a lifetime of oral neglect. Separate from her substance use, Martin has a skin condition that leaves her complexion patchy and scabbed in some areas. The consequences of her appearance have been difficult. Though Martin once had an illustrious career, she hasn't had a regular job since she achieved sobriety over a decade ago. 
"Why would an addict bother getting clean if employers, cops, family, etcetera are still going to treat them like scum?" Martin asked.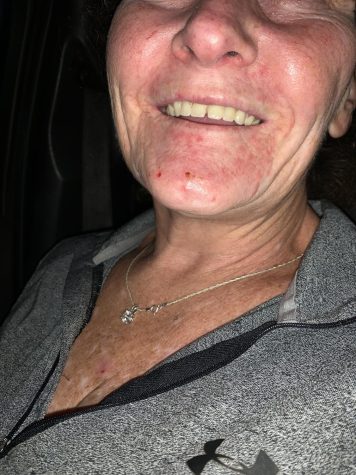 Many people recovering from addiction share similar stories to Martin, finding their lives in  delicate states once they embark on the journey to sobriety. The stigma around addiction can set some, like Martin, back even further. With less access to adequate dental care and employers that see physical flaws as red flags, those recovering from addiction have a long road ahead of them before they can rebuild their lives.
According to American Addiction Centers' website, nearly 20 million people in the United States suffered from some type of addiction in 2017. Chris, though involved in Alcoholics Anonymous for 11 years, is still stunned by the hurdles facing anyone overcoming addiction.
"Where do you even begin?" She asked. "You're on the street. How do you find any hope in there to walk into a room to ask for help? That always marvels me." 
Alcoholics Anonymous, keeping true to its name, does not disclose the full names of any of its members.
This very first hurdle many times proves the most difficult for individuals seeking sobriety. Once they have achieved it, it can also be the first step to fix the damage caused by their addiction. 
Martin had nothing at the start of her journey. Though she found recovery through AA, Martin had to deal with the effects of several other substances that damaged her teeth far more than alcohol. Newly out of a residential treatment program, she barely had the funds to get back home — let alone pay for the dental treatment that she needed at the time. 
"I used to have great teeth," Martin said. "When you take chemicals, whether you're smoking them or snorting them or whatever, the chemical gets on the enamel of your teeth. And especially methamphetamine is very corrosive, and it will destroy the enamel of your teeth, such that they rot much more quickly. Perhaps you've seen the meth mouth pictures."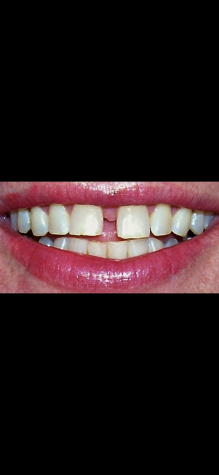 The "meth mouth" Martin refers to is a condition found in users of Methamphetamine that causes extreme tooth decay and gum disease. According to a survey done by the ADA, over half of meth users had tooth decay, while another 30% had more than six missing teeth. By the time that Martin wanted to get back onto her feet, her oral health had deteriorated to such a degree that her dentist could not salvage any of her teeth. Instead, she removed all of them and fitted Martin for dentures.
"A lot of dentists will take the public assistance health insurance — and that's great, but it's very limited. What the state will pay for is very limited. You have to pay for the balance yourself if you want anything more than that. And I didn't have those resources."
According to Martin, her appearance has deterred several potential employers after they saw her in person. Over the course of her decade of sobriety, she applied for many different jobs she was well-qualified for, yet was denied after meeting face to face. Martin points to not only her false teeth, but also a noticeable skin condition that covers her from wrists to chin. Small, white and red scars that look like remnants of scabs peek out from her clothing. To an untrained eye, these particular blemishes look like marks left on someone who has picked nonstop at their skin — and Martin knows it.
"It looks just like the skin of an addict," Martin said bluntly. "Because addicts, especially stimulant addicts, will pick at themselves until they have a lot of sores."
She explained one job opportunity in particular she was excited for that seemed to dissolve in seconds when they saw her.
" I had had my second interview, and it really looked like they were going to hire me," Martin explained. "Then one of the administrators who had not met me met me in person, and that was the end of that process."
Some employers, however, have no problem with an employee's past, as long as it does not affect their present performance. Tracy Mayes, who manages a Popeyes within a TA Truck Stop, has no issue with hiring individuals who have experienced addiction.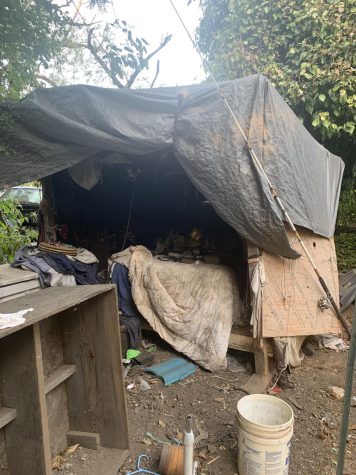 "I have people that are drug addicts, alcohol, they've been in prison," Mayes explained. 
For Mayes, physical appearance means nothing if the employee works hard and efficiently.
"My assistant manager, she's no longer with me, had no teeth at all."
For many, positions like the one Mayes offers work well. But for others like Martin — who cannot be on her feet for long periods throughout the day — office jobs are usually the only ones at which she can work long hours. Martin has little luck with jobs like that.
Throughout the course of her decades-long battle with alcoholism and narcotics, she had previously attempted to achieve sobriety over nine times. Though she has journeyed far to distance herself from the habits of her past, she struggles to accept the simple truth that most of the world has not put it behind them.
Leave a Comment