Actor, Writer, Emmy
SF State graduate Hanah Lee Cook achieves an Emmy award with her writing.
Blinding spotlights beam down on her sweat-ridden face. Hanah Lee Cook squeezes the hands of her fellow writers excitedly as they announce Disney Junior's "Muppet Babies" as the winner for 'Outstanding Writing for a Preschool Animated Program,' at the first Children's & Family Creative Arts Emmy Awards. As they made their way onstage to accept their award in front of an audience of 1,500, Cook only had one thing on her mind.
"I was just consumed with don't trip, don't fall, don't trip, don't fall," Cook recalled. "I was up there looking sweaty and like I'm going to faint because that's what it felt like. Only one person could speak, so our editor did a lovely, lovely thank you speech while the rest of us were giggling and bouncing and me really trying not to pass out."
Nearly two months later, the moment is still fresh in Cook's mind. Now, in the company of her two cats and wearing sweatpants and a normal outside shirt, Emmy award winner and SF State alumni Hanah Lee Cook sits in front of her self-described obnoxious Comic-Con art collection as she talks about her experience at the Emmy awards, her time at SF State and experience as an actor turned animation writer.
Cook graduated from SF State in 2015 with a bachelor's degree in theater arts. She participated in various projects such as Fringe Fest and Brown Bag Theatre, where students write, direct, manage and act in their plays. Cook excitedly recalls acting in her friend's short film, "Butterflies and Breakfast Cereal: A Comedy of Time Travel and Frosted Flakes." She played Number 4, a time-traveling agent sent back in time to save the future.  
"A friend of ours had written it," Cook said. "I'm not sure how they financed it, but it felt pretty high production."
Cook dabbled in writing and directing herself. During her senior year in college, Cook produced her short film, "Apocalypse, Maybe," about four friends discussing their zombie insurance plan.  
But her time at SF State wasn't all work. She made sure to take time out of her busy schedule to explore the campus.  
"It's really fun to sit and pose on the mosaic tiger by the library," she said in a message to her fellow Gators.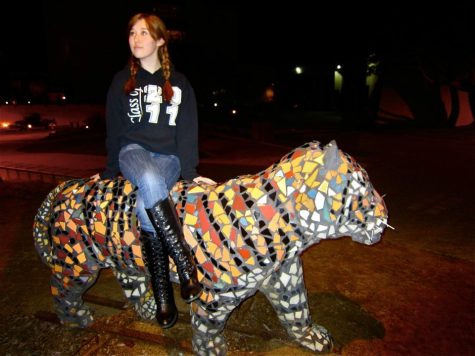 Cook caught the acting bug in sixth grade after participating in Sulphur Springs Community Elementary School's production of Annie Jr. She got to live out her dream on the small stage when she became a member of Delta Kappa Alpha (DKA), a co-ed professional cinematic fraternity that "thrives on developing industry leaders in film making."
She spent her summers as a college student interning at various studios, including Warner Brothers Animations. There, she worked on shows like DC Superhero Girls, Mike Tyson Mysteries and Scooby-Doo! and Kiss: Rock and Roll Mystery. 
"I missed out on hanging out with my friends," Cook said. "I would be working 16-hour days on set. But I would not have the career I have now if I hadn't done that." 
Laura Wayth, an SF State theater arts teacher, had Cook as a student. Wayth remembers her as curious and extremely thorough, accompanied by a wry sense of humor.  
"I think she's a natural-born storyteller," Wayth said. "And I also think she's just always been a hard worker. And those two things combined, that's what you need."
Even though Wayth has taught thousands of students around the world – from Morocco to Miami – she continues to be taken aback by Cook's talents.
"I never would have thought that I would have an Emmy winner in my class," Wayth said.
Cook grew up half-Korean in Santa Clarita, a predominately white California suburb of Los Angeles. It wasn't easy to manage the pressure of representing an entire community.
"If I brought rice and seaweed to school as a snack, which is the tamest Korean food you can imagine, people would gag openly in my face," Cook said. Sometimes those people would even be my friends."
Cook pulled from her experiences when she scripted the Lunar New Year episode of "Mickey Mouse Fun House," titled "Goofy Doesn't Like It." When Goofy was reluctant to try new foods on a trip to South Korea, his friends were there to encourage him.   
It's important for Cook to see inclusivity on screen – not just through ethnic representation, but through gender diversity as well.
"I do try and balance gender roles when I'm writing these [scripts]," Cook explained. "We had an episode that involves a pet grooming salon. And I wrote it as Minnie and Donald that are the ones who are doing the salon because it's important to me to show young boys that because something is pink, or something is coded as being feminine, doesn't mean that you can't do it or be ashamed if you want to do it."
Winning an Emmy wasn't the first time Cook was recognized for her outstanding writing abilities. In sixth grade she wrote and illustrated a 15-page, award-winning piece titled "The Election," about a normal girl who runs against a mean girl for class president, landing Cook the young author award.
For Cook, sixth grade was the year of self-discovery. She started taking acting and singing lessons as well that year.
"I would say sixth grade is when I really decided I'm not going to try to be athletic because I know that doesn't really work," Cook said. "I know I'm not super strong with certain academic things, but I know I can be creative. And I'm not happy unless I'm doing something in the creative sphere."
High school was theater, theater, theater. Cook split her time between acting and stage managing. She also co-founded a sketch comedy troupe called Side Effects May Include, in which each member portrayed a common side effect of a medicine. Cook herself was "temporary blindness" – superior to one of her castmates, "loose stool."
"That was really my first endeavor into seeing things that I had written actually come to life," Cook said. She enjoyed it so much that it inspired her to step into the world of acting through writing. "Because Tina Fey is now huge, and she started out as a writer, and I'm like, 'I'm gonna do that!'"
Cook's childhood home was full of cartoons and imagination. Her father, an animation artist, worked at Disney Animation Studio. 
"We were his focus group at home," Cook remembered. "He would show us what's called an animatic, where they make a video version of the storyboard and put the audio over it."
Though she never expected she'd end up in the same industry. 
"When I was a kid, I thought you have to be able to draw to be in animation," Cook said. "And I didn't get that gene. So, I never considered it as a career possibility at all."
Now a successful Emmy winner in her own right, Cook can't shake the feeling of imposter syndrome.
"Because I have a parent in the industry, I think this imposter syndrome is going to follow me for a very long time but seeing my name actually included was surreal and going to the Emmys was crazy," Cook said.
Cook currently works as a staff writer at Disney Television Animation. In her free time, you can find her hanging out with her cats or grubbing down at Disneyland. 
Writing for a kid's show, Cook said, is something she "fell into." She originally intended to be a sketch comedy writer.
Hannah Jost is a friend of Cook and also graduated from SF State. Like Cook, she also followed an unexpected career path, and now works as an apprentice writer at Titmouse Inc. Jost says flexibility is key in the industry — something that Cook has thrived at.
"I think the most universal thing that you could take from her trajectory is that she's pivoted pretty well…you'd be surprised how well all the skills kind of translate," Jost explains. 
Cook credits the tools she got from SF State with helping her navigate the uncertain territory of the entertainment industry. She learned the importance of making connections wherever you go even if you don't stay there.
"Everything is networking," Cook said. "You're building a relationship, not just an opportunity for a job. I always say, 'keep in touch with people you meet when you aren't looking for a job.'" 
Leave a Comment
About the Contributors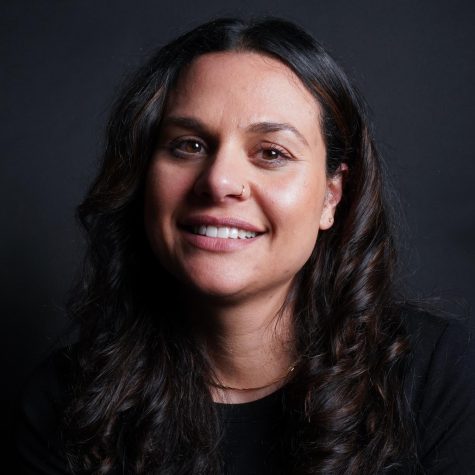 Angelina Casolla, Senior Reporter
Angelina Casolla, born and raised in San Francisco, is a staff writer for Xpress Magazine. Prior to attending SF State she attended Cal State Long Beach...