Silver Screen Send-Off
As Bay Area movie theaters face widespread closures, many fight to adapt.
The smell of fresh popcorn wafts through the air as people wait in line to buy their tickets. The anticipation and excitement is almost palpable as groups from all walks of life gather to enjoy two hours of entertainment on the big screen. Movie-goers of all ages can relate to the magical feeling of seeing a highly anticipated film in the theater – but is that feeling disappearing? 
Movie theaters all across the country are closing due to a lack of theatrical releases and a battle against streaming services. Not to mention being shut down for two years thanks to a global pandemic. Movie theaters in the Bay Area aren't any better off, but there are some that are taking these challenges in stride and doing all they can to keep the silver screen on. 
The Roxie Theater, located in the Mission, is one of the longest-continuously operated theaters in the country. Originally named the Poppy Theater, the Roxie has persevered and stayed standing since 1913 – it plans on staying that way by providing a sense of community and familiarity that most big movie complexes can't.
"The idea is that when people come to the Roxie, we get to know their names, we get to chat with them about what films they like or if they didn't like the film, why?" Executive Director Lex Sloan asked. "When you come to the Roxie it's really more than just coming to the movies, it's coming to a community hub where you can hopefully feel welcome and a sense of belonging."
The Roxie is now a 501(c)(3) nonprofit organization and has launched the Forever Roxie campaign to help keep the theater running while keeping ticket prices affordable. 
The Roxie also has a program titled Movies for All where they offer SNAP and EBT cardholders $5 movie tickets. In May, the theater will also be hosting and showing SF State's film school finals on its big screen. 
Sloan defines the Roxie as an arthouse theater, which is a movie theater that specializes in films that are artistic or experimental rather than merely entertaining. This is not the place to go watch a Marvel movie, but instead a place to step out of your comfort zone and expand your movie genres and knowledge. Other famous locations in the city such as Balboa Theatre, Landmark's Opera Plaza and the Vogue Theatre are also arthouse theaters. 
"We aren't relying on mainstream Hollywood Studio films to bring people in and to be successful," Sloan said. "We all saw, even prior to 2022, when movie theaters closed, you know, streaming has obviously changed the landscape of the movie business. When it's so much easier and oftentimes cheaper to just turn on a movie from your couch, that change in the industry has affected people coming out to the movie theaters. It used to be that a movie would go to movie theaters for weeks or months before you could see it on DVD or VHS, and now there's very often very little theatrical window. I think that's unfortunately why we see so many of the larger chains really struggling to stay afloat." 
While the Roxie has managed to stay open and host weekly movie events, other arthouse theaters haven't had as good of luck. The Castro Theater, a hub for LGBTQ+ content, did not host a single event for the month of February, according to a tweet by Legal Counsel Lee Hepner. 
There has been animosity and pushback since Another Planet Entertainment took over the theater and patrons and supporters of the Roxie are blaming the company for the Castro's seeming demise. There's even a hashtag and Twitter profile titled #SaveTheCastro and @SaveTheCastro. 
A responding tweet to Hepner's about the lack of events read, "Just so sad… knew they'd ruin it the minute I heard they took over." The Castro has not responded to inquiries on the matter. 
Movies and films have been an integral part of humanity since the early 1900s. In the beginning, film was more popular in Europe, but by the 1930s the American film industry had added full color and sound to their movies, spawning the so-called "Golden Age of Hollywood." During the '30s and '40s, people were attending movie theaters about twice a week.
Nowadays, that number sounds almost unbelievable thanks to the Coronavirus pandemic and the rise of streaming services across the globe. According to the National Association of Theatre Owners (NATO) about 500 screens closed due to the pandemic, many of which never operated again. The ones who did, however, found an entirely different battle to face. 
The number of subscriptions to online streaming services reached $1.1 billion in 2020 while global box-office revenues lost about $18 billion due to theater closures. Movies can be purchased and streamed through online services sometimes just weeks after they've been released in theaters. Sometimes they're even streaming while they're still in theaters. 
In an Instagram survey taken on February 11, 2023, 40% of respondents said that they preferred to watch movies on streaming services at home rather than in theaters. 
The pressure has been too much for some theaters to handle. In August 2022, Cineworld filed for bankruptcy in the U.S. and blamed the lack of theatrical releases. Cineworld owns Regal Cinemas, the second-largest operator of theaters in the country. Century Theaters, another dominant force in the film world, has been closing locations throughout the Bay Area as well, including Corte Madera and Blackhawk. CGV is the latest on the list of Bay Area movie theaters to close due to the challenges theaters are facing as well as a rise in rent.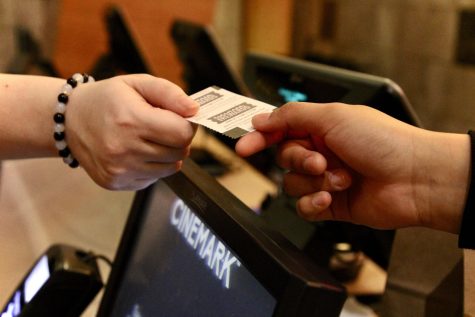 In order to stay afloat, AMC Theaters, America's largest movie chain, will be changing its seat prices depending on their location. This means that the more desirable seats in the theater will be more expensive than the notoriously unwanted seats. This initiative will be rolled out to all of AMC's theaters by the end of the year. 
Despite these dismal stats and rising prices, there are some theaters that have been doing fairly well in these tumultuous times. 
"I know we're one of the best-performing Regals in our area right now…with best sales and consistent numbers and money," said Stonestown Galleria Regal Theaters employee Izabella Garcia. "We've had to help out other theaters like Berkeley and I think Denmark. Sometimes managers will head over to those theaters to help out, either being extra hands or aiding management."
While some theaters are fighting to survive, some have been completely transformed. The San Francisco Baseball Academy found its home in the historic Bridge Theater on Geary Street in 2016. What was once one of the most successful venues for independent and foreign films in the city is now home to batting cages and baseball camps for the kids of San Francisco.
"I wanted to start the San Francisco Baseball Academy ever since I was about 13 years old," said Executive Director Michael Aicardi. "Whenever my family members would ask me where I would put it, I always came up with the movie theater idea. The blueprint of the theater, with the high ceilings and a lobby, just made sense to me ever since I was a young teen."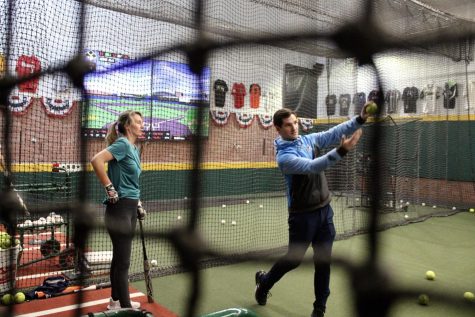 The San Francisco Baseball Academy offers personal lessons, small group classes, corporate events, birthday parties and rentals of the facilities to the baseball players of San Francisco. Despite having renovated the inside of the theater to accommodate all the baseball facilities, the Academy is staying in touch with its roots by showing movies in the theater every last Friday of every month. 
"We're doing a lot of the '90s [baseball] movies," Aicardi said. "Moving forward we'll probably offer all types of movies that aren't shown in movie theaters these days. It's kind of a kids' night out at the academy." 
Leave a Comment
About the Contributors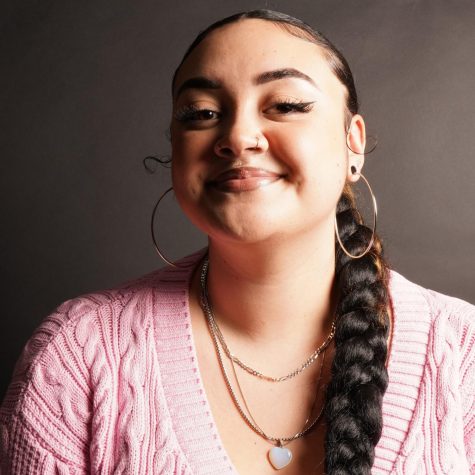 Ciara O'Kelley, Diversity Editor
Ciara O'Kelley is a current journalism major and Africana Studies minor at San Francisco State. This is their second semester working on Xpress Magazine...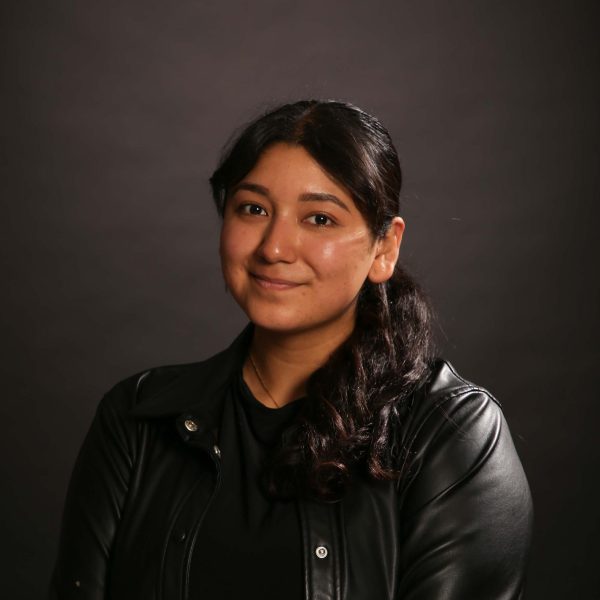 Leilani Xicotencatl, Photo Editor
Leilani Xicotencatl (she/her) is the Photo Editor for Xpress Magazine and a photographer for Golden Gate Xpress. She was born and raised in Anaheim, California....