Pelican Inn: Getaway
The legacy of a Bay Area native.
Not 20 miles north of San Francisco lies a community that doesn't know the bustle of city life. Unlike San Francisco, Muir Beach, an unincorporated town of 360 people, provides access to trails for hiking, biking and all sorts of outdoor activities which can be nearly impossible for SF State students to find in the city. Many residents in the Bay and surrounding areas travel up Highway 1 to take advantage of the area's nature reserves. Erin O'Neal, a Sacramento native, still takes time when she's in the area to visit one local venue that promises good food and good stories to any weary hiker. 
"It's just beautiful here," O'Neal said as she enjoyed a beer. "And it's so nice to get away from everything sometimes, like, where can you find places like this?"
Ed and Susan Cunningham owned five inns. Two, here in California, one in Wyoming and two more in Scotland. However, the Pelican Inn was one of the first.
Walking into the Pelican Inn, a tiny restaurant and hotel with a 16th-century British theme, feels like stepping into a history book. The pub, lit only by small candles on the tables and sunshine through the windows (when there is any), invites all who enter. Small enough to be warmed by the candles and the kitchen, the room smells faintly like the ale the guests are drinking. The smell seeps into the wooden floors and pillars. The doors creak. They always have.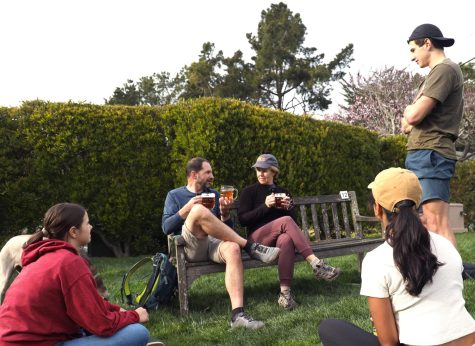 "The inn is a little funky," said Andrea Papadopulous, the event manager of the Pelican Inn. "It's off the beaten track."
Ed Cunningham's passing, nearly a year ago, has meant that Susan has had to continue in the role of CEO for their hotel and restaurant chain, A Collection of Romantic Places, on her own.
Though Ed's passing left a void in the hearts and lives of those to whom he mattered most, his legacy continues to spread to all who experience his vision.
Susan Cunningham, a slight woman with short blonde hair and pale blue eyes, feels at home in the Pelican Inn. Living only "two minutes away" from the hotel, she visits this location far more than any of the others. During the afternoon that she was available to meet with an Xpress reporter, she had already been at the inn to check on staff and attend meetings. Susan, much like a parent who visits their adult children, frequently takes an afternoon to spend at the hotels when she can. 
"We do not [have children]," Susan said, laughing. "We have hotels, I tell people."
Though she lives in close proximity to the Pelican Inn and the Mountain Home Inn, she cannot pick her favorite location.
"You know, it's like kids. No one can ever say which is their favorite. Our favorite was whichever hotel we were at at the time. We loved all our hotels, and they're all so special."
The Pelican Inn only has seven suites for overnight guests, yet far more patrons fill the cozy pub and dining area every lunch hour, many spilling out onto the lawn out front to gaze at the mountains that border it. The pub is mostly packed with Marin natives and travelers from San Francisco, but the atmosphere is something everyone can enjoy. Even those who work there agree that the views are the best part of the job.
Noel Hernandez, the general manager of the Inn, has worked there for the last several years. He still hasn't gotten bored of the job.
"I love the environment," Hernandez said. "I love the culture of the Pelican Inn. I just love the place."
The culture Hernandez describes didn't need time to mature or develop, it was intentional. Every detail of the business from the private lounge area separate from the pub and restaurant called the "snug," to the authentic British menu was conceived before the construction of the building ever began.
Charles Felix, the founder of the Pelican Inn, details the complete origin story including his early childhood and family lineage in his book, "Pelican Inn History and Legends."
"Like many another dream, its pieces didn't begin to fit into a picture until 1968 when I first happened upon Muir Beach." Felix writes. "There it was! The perfect landscape set in West Marin's rolling chaparral-covered hills, reminiscent of the heather and gorse-swathed hills of both Scotland and England. It was undeniably worthy of a British country inn."
Unsurprisingly, Felix valued tradition above most other things. So, when the time came to pass along his business, keeping the tone of the inn made the top of his list. No one understood that better than Felix's business partner Ed Cunningham.
"Back in the old days, there weren't a lot of small, unique hotels out there," said Susan Cunningham. "They were all like Motel 6's, Holiday Inns. And my husband lived in England for a while, where there were a lot of old, historical, one-of-a-kind hotels. So he came here and said 'this is what America needs.'"
Susan speaks passionately about her late husband. She leans her head on her hand and combs through her memories with a faint smile.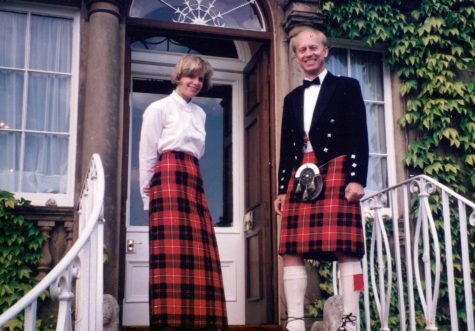 "He was a self-made person. He was brave, courageous. He was a war hero. He was pretty fearless. He liked fast cars and steep skiing and taking risks. You have to take risks as an entrepreneur. He could handle a lot, he loved challenges. He just plowed through it. He could handle setbacks, you know. He enjoyed life."
Those who knew Ed emphasize his talent for narrative as well. His seemingly endless tales of war and adventure gave him plenty of practice in storytelling. 
"He loved to chat," Papadopulous said. "He was really wonderful at keeping the heart and soul of [the Pelican Inn.]"
Ed's background in finance and Susan's in marketing made their business endeavor easier than it might have been otherwise, though challenges still surfaced. As neither of them had a background in the hotel or restaurant industries, their spontaneous choice made for a steep learning curve. Susan recalls their decision to purchase the Pelican Inn from Felix.
"So, first of all, we found this place when it was just being built, and he fell in love with it because it was just like the places he loved in England. So we became good friends with the owners…And we became partners with the owner. Not too long after he built it he wanted to sell it, so we bought it."
Ed, however, became familiar with this kind of risk-taking long before he met Felix. Ed was first introduced to adventure by his father, who was a pilot in the Air Force, according to Susan. Encouraged to love planes and flying, Ed, too, enlisted in the Air Force, graduating in the class of 1967 and doing two tours in Vietnam. He operated C-130s to fly back all of the dead and wounded soldiers. Ed flew through rain, storms and typhoons. During each trip, Ed found himself walking down the rows of bodies, checking for any names he recognized. 
As pilots were in short supply during his second tour, Ed volunteered to fly helicopters, earning him the Distinguished Flying Cross for his heroism. Though Ed managed to find some humor in his retelling of the experience.
"That was pretty hairy stuff," Susan recalled, laughing. "He would go rescue downed pilots. He'd say, 'They got shot down flying a supersonic jet, and I'm going putt, putt, putt in this little helicopter.'"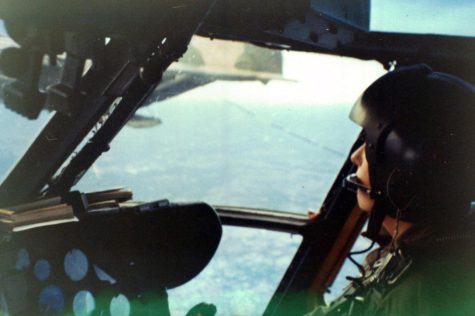 It was during his time in the military that Ed fell in love with British culture, taking part in everything he could.
"He did it before then, but he became a racecar driver on the British Formula Ford racing circuit," Susan mentioned matter-of-factly. "Yeah, he liked that."
A Collection of Romantic Places has won awards for every single location. Each has its own unique atmosphere tailored to its location. While the Pelican Inn leans into the geography of Marin, reminiscent of the English countryside, the Alpenhof Lodge in the mountains of Wyoming reflects the home of its Swiss-German founders. The Culloden House and Taychreggan, in Scotland, originally stood as Scottish manors in the 1700's. History pours from every brick in these buildings, and Ed couldn't get enough.
Ed filled his life to the brim with excursions and stories fit for a character in a novel. He skied slopes, climbed mountains, hiked trails and on top everything created a business of romantic getaways where he could experience all of it. The hotels and restaurants, it seems, became the perfect way to tell even more fascinating stories. The websites for each location come with a biography of the building's history.
Keeping the hotel's historical integrity intact proved to be the most important aspect of the hotel business for Ed, and he worked tirelessly to maintain it with the help of his wife and the rest of his team. Though his passing in 2022 meant he would no longer be able to see to his business for himself, Susan is still fiercely intent on keeping her and her husband's vision alive and well. She encourages all to come visit a chapter of the story that Ed wanted to tell with his inns, to spend the night or just to try incredible English food and drinks. As she speaks, children laugh and stomp their feet on the solid wood floors beneath them, dogs bark faintly on the patio outside, bicycling tourists unbuckle their helmets and bang them onto the tables. The inn is noisy with the sounds of patrons enjoying the space. The Pelican Inn, not an hour away from our lives in San Francisco, tells the story of a life thousands of miles away and hundreds of years in the past, but also the story of a man who helped bring it to us. 
"It really took [Ed] over," Susan said. "It really was his passion."
Leave a Comment
About the Contributors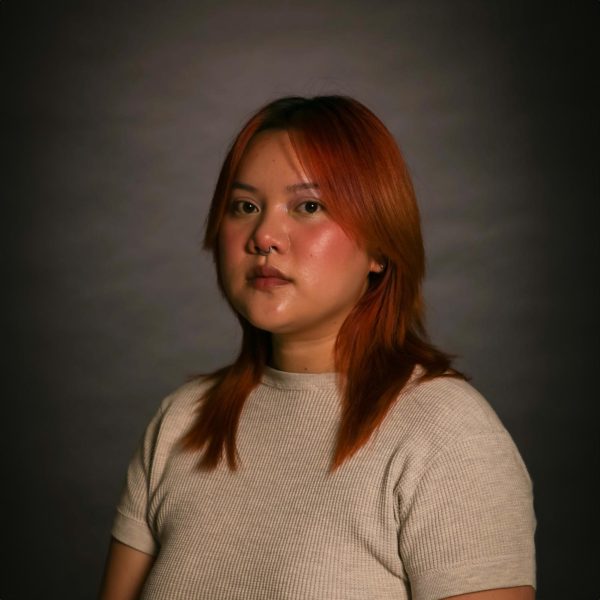 Tam Vu, Visuals Editor
Tam Vu (she/her) is a Vietnamese-American photographer for Golden Gate Xpress and Xpress Magazine. She is a photojournalism major with a minor in Asian...