Bay Area Gearheads
Car culture is as unique as the cities themselves. From chromed-out lowriders to tricked-out Acuras, there's space for all.
A line of lowered cars scraped into the Taco Bell parking lot near Highway-1 in Pacifica, California from the SF State University campus. The two-lane parking lot, which sits parallel to Pacifica State Beach, was quickly occupied by 15 people – nine cars and two motorcycles. AJ Co, the current Gator Greasers president, calls out "Who said they need a 13?" referring to his case of wrench sockets as he made his way through the crowd of club members. One of the newest members of the club, Dylan Faulder, responded quickly, scooping up the tools and taking them to the popped trunk of his 2013 Scion FR-S. Other members gathered around and helped Faulder as he changed out the stock OEM taillights that came with the car.
The Gator Greasers, SF State's automotive enthusiasts club, had gathered for their first "Park 'n Chill" event of the 2023 spring school semester. Despite the threat of California planning to ban the sale of motorized vehicles by 2035 looming overhead, the event was lively and full of enthusiasts ready to show off their rides.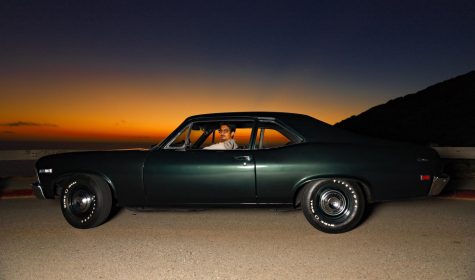 The Gator Greasers were established in 2020 by Gabe Allen, a former SF State student, with the intent of creating a club centered around cars and bringing car enthusiasts together. However, early into the club's inception, the COVID-19 pandemic forced the campus to close down, and it became difficult for club members to meet in person. With students off campus, and many leaving San Francisco altogether, it was nearly impossible to spread the news that a new automotive club had been formed and membership was small. As of last year, the club has been able to attract a larger group of like-minded students. The Discord channel now has up to 120 members who are mostly current students, alumni and other enthusiasts in the area. To join, all one has to do is connect on Instagram and Discord and attend events. 
The goal for the club, according to Co, is to build a community to appreciate and learn about all things automotive. To grow membership, Co has been handing out fliers to people whom he recognizes as enthusiasts. 
"It's subtle things on a car," said Co. "Either the exhaust or the type of wheels or even the tires. It is small accessories that can tell that somebody enjoys their car." 
Jim Wu was one of the students that Co identified as a car enthusiast. His white 1995 Acura Integra caught the eye of Co as he was walking near campus. The car, modified with a new suspension to lower the car and small side-view mirrors, was a project for Wu. The car, which Wu had only owned for a year, spent much of its time in a garage where Wu replaced the suspension and performed engine maintenance to get it up to his standard. Wu now drives his car over mountain roads and on tracks designed for racing.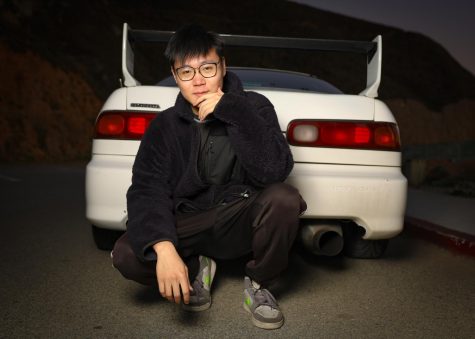 The mission behind Gator Greasers expands outside the club and their personal cars. Teaching others about their cars is something Co looks to incorporate into the club. So much of driving a car, according to Co, is the tactile feeling of the car gripping the road and how it is running over time. Co advocates for car owners to learn how to perform basic maintenance on their cars, and not always trust what the dealer or mechanic is suggesting. The club hopes to lead educational workshops in the near future to help teach the average car owner how to properly take care of their car,
"I think it's important to know what kind of maintenance a car needs," Co said. "People might get stuck with a car that they know nothing about, and that could be dangerous for a country that buys a lot of cars."
Car culture in California is thriving, and it is mostly due to the warm, sunny weather and diversity in the area. 
At Lake Merced, less than 10 miles away from the Gator Greasers, the San Francisco Lowrider Council was gearing up for a meet of their own. La Bendición, or the blessing, took place on Feb. 11. Clubs from all over San Francisco and Daly City cruised to the Sunset Plaza parking lot for the event. Candy-painted classic cars sat low to the ground or on three wheels, and trucks, with their beds suspended in the air, filled the open lot. 
Rubin Vazquez, co-president of New Temptations Daly City car club, was sitting near his 1967 Thunderbird along with other members, including his son. The OG, as some passersby called him, has been a car enthusiast for decades. Vasquez stressed the importance of community in the Lowrider scene, and it's clear that his presence had something to do with the camaraderie between all of the clubs. 
"It's a family," Vasquez said. "It's a brotherhood. It's a positive culture."
 Vaquez's son had his Blue '81 Buick Regal parked right next to his father's. 
"It's in our blood," said Louie Vazquez, who explained how he takes his daughter out on cruises because she too loves cars. The New Temptations currently has 12 members, and to join the club is to join a family. All members frequently visit each other, and the club also contributes to car costs and maintenance for its members through monthly club dues. The New Temptations captures the importance of this community to its members saying, "If it were easy, the whole world would do it. That's why we are appreciated doing this. The cars are just toys, it's the family that I've made since I started that counts," said Vazquez. 
Lowriders are often thought of as the quintessential car culture ride, and they are definitely the first to catch attention. For some clubs, there are requirements one must meet before they are members. Street Made Car Club founder, Rosendo Guardado, says his club looks for cars that have good paint jobs, music systems and wheels. The most important quality of joining a club is being a good fit with other members. Guardado emphasized the importance of community and family within the car scene, and it is the community that keeps him coming out to shows.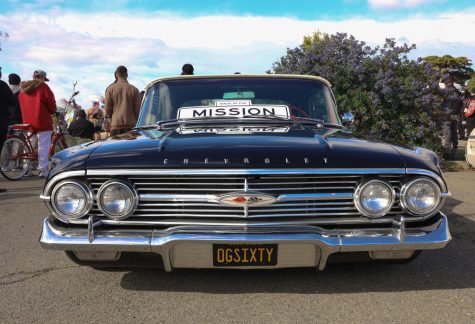 Betty Reyes is a member of the Padrinos car club cruises with her husband and their 1941 Chevy Deluxe, often referred to as a bomber. The club is now 20 years old, and like the cars, Reyes says, "The older the better." The club is made up of childhood friends who all grew up together.
"It's like one big family," said Reyes. "Now our kids are joining the club, and they will be the next generation." 
The next generation is the key to car culture – it is how it persists and evolves. 
"The kids can't afford the older model cars today," Vasquez said. "Classic cars are expensive, and the work to get them looking right is time and money. Now they're flipping a whole new era of cars that are becoming more and more popular." 
NuTrend Nor Cal club all had opinions on the new generation, saying, "It's important to have a family base, and have aunts and uncles and kids all join the club. It's a tradition." Mark Navarro, a founder of City Classics Bombers, said that cars are "a sense of pride and accomplishment. It's an escape and a hobby, if something is wrong or I feel down, I drive around," and there is usually always someone willing to join in for a cruise. 
Despite all of the love for these eclectic machines, California is looking to ban the sale of gas-powered cars by 2035. The executive order, put in motion by Gov. Gavin Newsom, is striving to cut down on greenhouse gasses emitted by the abundance of cars in the state. California has nearly 18 million cars registered in the state, according to the U.S. Department of Transportation, which is over 10 million more than the next highest state, and close to 50% of the population. 
California is leading the charge toward zero-emission vehicles, and the state has an estimated 550,000 electric vehicles registered, roughly 40% of EVs nationwide. For car enthusiasts, this is a moot point. The ban only prevents gas-powered cars from being sold in the state, not driven. Guardado jokingly referred to the term "electric car" as a bad word, and many others at La Bendición held the same sentiment. For classic car enthusiasts, EVs don't fit the traditional mold of what a car is. But there is room for everybody at the shows. 
"There are some who come out and only like a certain type of car, and will hate on cars they don't like," said Guardado."We don't do that here, we appreciate people who come out to have fun and admire all types of beautiful cars." Co believes that the change will eventually catch up to car culture, but as for electric cars being included in the club, "I recognize all cars will have a place in car culture." 
Leave a Comment
About the Contributors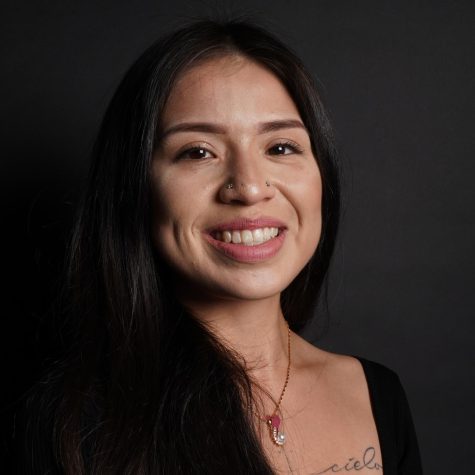 Gina Castro, Staff Photographer
Gina Castro (she/her) is a staff photographer for Golden Gate Xpress. She is a Mexican-American photojournalism major and Africana studies minor. She...