Shop Secondhand
What to look for and where to get it.
While not a new phenomena, thrifting and secondhand shopping have been in style for the last couple of years. From Emma Chamberlain's thrift haul videos to the thrifting episode of Netflix's newest season of "Next in Fashion," fashion has challenged us to look for more sustainable options when shopping.
For this thrift guide, Xpress Magazine looked at two different types of secondhand stores: buy, sell and trade stores and donation-based stores. Buy, sell and trade stores get a majority of their inventory from individuals who sell to the store directly and donation-based stores receive their inventory from donations only. The Xpress team also compared prices for staples like jeans, (specifically Levi's), shirts and jackets across the different stores.
This guide is to help students navigate secondhand shopping in San Francisco with price, shopability and Our-Fav-Finds.
Buffalo Exchange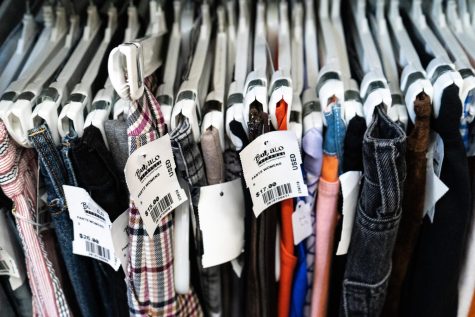 Buy, Sell, Trade
1555 Haight St.
$$$: Most garments are priced at less than half the original price point. The inventory is not brand specific, with a mix of vintage and contemporary garments throughout the store. The average price of Levi's jeans was $22 to $35. The average price of jackets was between $25 to $60, with lighter jackets ranging between $20 to 30, and heavy denim and leather between $45 and $60. Average price for tops were anywhere between $15 and $30, depending on brand and material. Common brands include Abercrombie, Boohoo, Hollister, Loft, Polo and Theory.
Shopability: The store is easily shoppable, clean and well organized by clothing categories and size. It's not too cramped with open walkways. Some higher-end items are displayed in the front — the store has dressing rooms.
Worth the visit?: If you're in the mood to sell some of your old clothes and then spend some of that credit, this is the place for you. They are stocked and full of trendy pieces like funky button-ups, jeans for days and quirky shoes and bags.
Our-Fav-Finds: Brown and tan vertical-striped western long-sleeve from Wrangler priced at $34, and a Dooney and Bourke tan monogram mini cross-body bag priced at $21.
Wasteland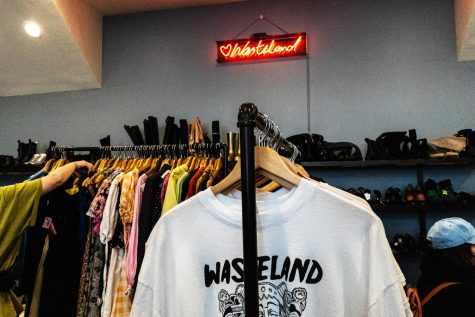 Buy & Sell
1660 Haight St.
$$$$: Price point varies between brands. This store specializes in designer, specialty, vintage and high-end garments with most items being well over $50. Most pants were priced anywhere between $60 to $500, while most Levi's were over $100. Jackets were priced between $150 to $2,000, while shirts were between $40 and $450. Repeating brands include Balenciaga, Burberry, Comme des Garçons, Dolce & Gabbana, Gucci, Guess, Kooples, Levi's, Supreme and Vetements.
Shopability: The store itself is spacious, organized by garment type and size. Racks are not cramped with clothes and allow the shopper plenty of room to browse with ease. Glass cases entice and highlight the more exclusive garments, with dressing rooms to try items on.
Worth the Visit?: Go there for designer and specialty items, specifically designer bags, shoes and smaller, more niche accessories that can be harder to find. For lovers of vintage and lightly used designer items, every rack at this store is full of treasures.
Our-Fav-Finds: White Balenciaga city-bag coin pouch priced at $75; Dolce & Gabbana dyed-green long-sleeve button-up priced at $155.
Goodwill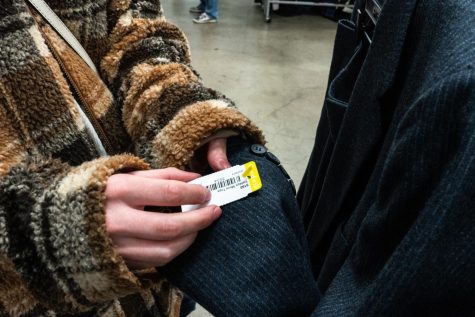 Donation Based
1700 Haight St.
$$: Garments are well under the original price and consistent between types of items. There is rarely fluctuation in price between different brands. The average price for jeans, including Levi's, was between $8 and $10. The average price for tops including sweaters was $10 each, with short sleeves and tanks ranging between $3 to $5. Jackets were $20 to $40 with leather in the $30 to $40 range.
Shopability: This store is organized by garment type and size, and with lots of inventory it can be overwhelming to look through. Pants were locked up by a cable running through the loophole and customers are no longer allowed to use the dressing rooms.
Worth the Visit?: For basics like jeans, button-ups and jackets, especially blazers, this is the place to come. You can source good garments for alterations and materials for other projects. While it's not as nice, the price is right for building the basics. It just takes a little more looking.
Our-Fav-Finds: A Herschel millennial pink tote bag priced at $25.99 and a pair of Kate Spade loafer pumps for $44.99.
Leave a Comment
About the Contributors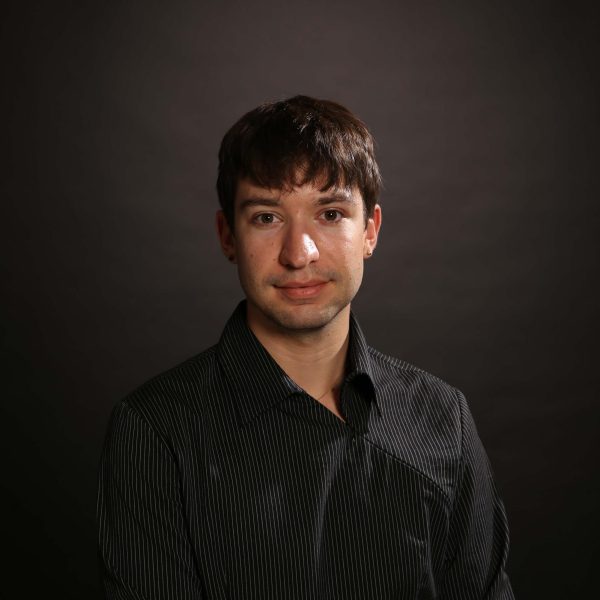 Zackery Stehr, Editor-in-Chief
Zackery Stehr (he/him/they) is the Editor-in-Chief for Xpress Magazine. He is a journalism major and is minoring in labor studies. Zackery was born and...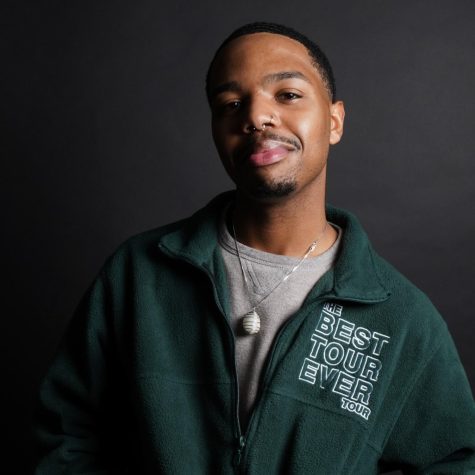 David Jones, Staff Photographer
David Jones (he/they) is a photographer for Golden Gate Xpress. He is majoring in photojournalism and minoring in sociology. He was born in Oakland, California...