Disneyland's 60th will shine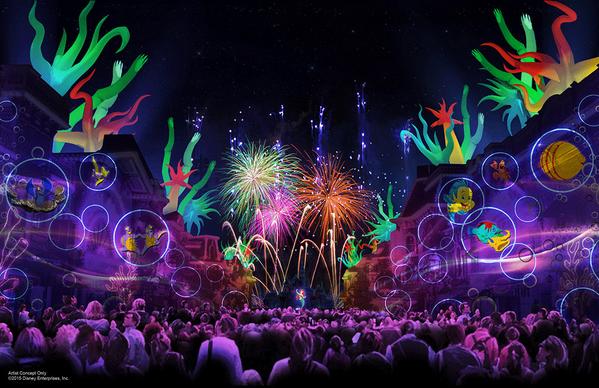 Disneyland's "Disneyland Forever" firework show is like nothing we've seen before. Photo from Disneyland's Twitter
Disneyland, the happiest place in the world where children's dreams come true and adults, no matter their age, revert back to their adolescence and relish in the happiness of being at Disneyland. This year Disneyland turns 60 and they are unveiling all new sorts of spectacular events that will be anything less then amazing.
Last night Disneyland tweeted its plans for the upcoming event on May 22. (Guess we know what the SFSU graduates will be going after graduation!) The "Disneyland Diamond Celebration" has many eager to plan a trip to Disneyland to see the new and exciting events that the theme park has planned.
The first unveiling introduced us to a brand new World of Color. This is one of their most popular shows, which happens at California Adventure right off the pier. In order to get a good seat to the show, fans must get into California Adventure early and grab a fast pass before they run out. Disneyland has never revamped the World of Color show, except for the holiday edition that plays during Christmas. World of Color plays our favorite Disney movies to original music produced by Disneyland that brings warm memories to our hearts.
Next was the announcement of the new "Disneyland Forever" firework specular that is set to air also on May 22. Last night, guests at Disneyland were given a sneak peak into what the new firework show will hold, and it is nothing short of awesome. Check out the video below to see what Disneyland's new show has in store for us. According to the theme park, this show will have projections and pyrotechnics bigger than everything they have ever done before.
The last announcement was the new "Paint the Night" parade. Disneyland's current parade "Mickey's Soundsational Parade" will come to an end, and although the fun music and characters dancing around us will be missed, the new parade looks awesome with promises of color and frivolity to go along with it.
Disneyland ended the celebratory unveiling of its 60th anniversary plans by saying that Sleeping Beauty's Castle and California Adventure's Carthay Circle will now have jewel overlays to properly represent how amazing this diamond jubilee will be!
View Comments (3)