Top 10 albums of 2019
by Amy Bigelow & Chloe Mcdaniels
December 9, 2019
The best albums of the year picked by music radicals Amy Bigelow and Chloe McDaniels.  Listen to our favorite tracks on each album with the Spotify playlist provided.
Chloe's top 5 albums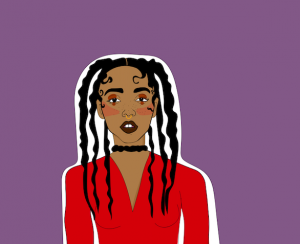 FKA twigs MAGDALENE
From start to finish it is a pure masterpiece. It's hypnotizing. Dire, doleful, deep. Distorted vocals sound as if a vampire is being exorcised from her soul. Transparency and vulnerability are apparent throughout the album — a roller coaster of emotions that will make you feel empowered, odd, alienistic by the end of the album. The starting track, "thousand eyes" takes angelic cries with buzzing beats and haunting back-up melodies. The holy presence throughout the album is due to the history of the woman behind the album name and track "mary magdalene" — a follower of Jesus who is said to bore witness to the crucifiction, burial and resurrection of Jesus.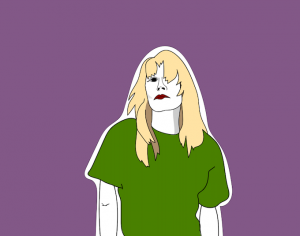 Kim Gordon No Home Record
The grunge queen establishes her personal sound aside from being the front woman of Sonic Youth. The marriage of electronic beats and metal birthed "No Home Record," and I'm living for the new happy family. Decades after she was crowned an alternative icon, a more husky and aged voice howls on tracks like "Hungry Baby." Song lyrics become pure poetry on "Paprika Pony" and "Cookie Butter," which slow down the tempo and spew spoken words. Heavy bass and dubbed drums on linger throughout the album giving punk tracks like "Murdered Out" a new modern flare.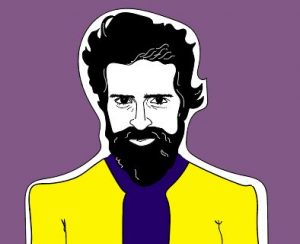 Devendra Banhart Ma
It's been nearly three years since the genius of "Ape In Pink Marble" was released. Yet it still came as a shock when Devendra Banhart transcended to a new excellence with the release of his 10th studio album. Songs like "Now All Gone" and "My Boyfriend's in the Band" give hints of blues, discotech beats and curling guitar chords to groove to. With this album Devendra perfects his sound. It's versaitility and transparency of Devendra bleed through the album making it №3 on the list. He switches between Spanish and English, funky and tender throughout the album.
The Cranberries In the End
Dolores O'Riordan has risen! As if she was resurrected from the grave, The Cranberries released their eighth and final studio album this year with O'Riordan's ghostly and Celtic voice lingering on every track, despite her death early last year. "In the End" delivered a slightly modern sound while still delivering the typical chilling Cranberries sound. After the sudden death of their frontwoman last year, the band's living members Noel Hogan, Mike Hogan and Fergal Lawler maintain the band's alternative droning melodies on iconic tracks like "Zombie," combining them with recordings left behind from the late singer.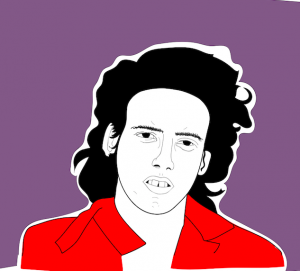 Flaming Lips ft. Mick Jones King's Mouth: Music and Songs
When an iconic name in punk music collaborates with one of the most iconic bands in psychedelic experimental rock to make an album together, it is destined for excellence. Echoing the Big Audio Dynamite style of an album with songs that all segue into the next, Mick Jones resurfaced for the first time in several years to create a cohesive storytelling album with The Flaming Lips. Jones caught up with his age and narrates as if he was the great-grandfather of London. Whether it be from a synth, an acoustic guitar, drums or quite literally samples of a baby cooing, the album has an overall ethereal theme in it.
Amy's top 5 Albums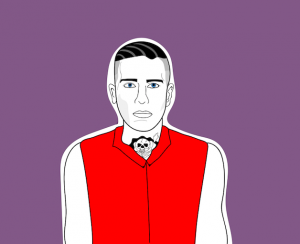 Tiger Army Retrofuture
On their latest studio creation, Tiger Army has crafted a genre-bending tracklist to incorporate different stylistic elements of sound, while keeping their psychobilly roots intact. "Retrofuture" is a testament to the LA-based trio's many musical influences. Their opening prelude echoes the surf rock instrumentation of Dick Dale, with a futuristic twist. A handful of other songs, like "Valentina" and "The Past Will Always Be," follow the typical rhythm structure popularized by 50s rock groups. The latin-infused "Mi Amor La Luna" accentuates the distinctively suave voice of lead singer Nick 13. Fast chord progressions and reverb from the standup bass, accompanied by tighter vocal harmonies, round out the album for a more familiar and refined listening experience.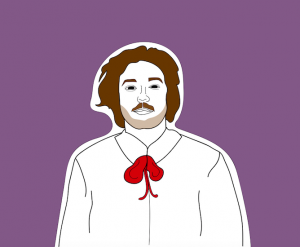 The Growlers Natural Affair
Brooks Nielsen warbles about the shortcomings and pleasures of young adulthood on "Natural Affair," the charming follow-up to The Growlers' 2018 album, "Casual Acquaintances." Catalyzed by melodic rhythms and poignant lyrics, their newest record effectively melds the band's established garage rock instrumentation with their more recent synth-pop beats. The result — a groovier compilation of songs that flows nicely from start to finish. On a lyrical note, Nielsen tackles self introspection in connection to past experiences, through vividly expressive wording. "Social Man" is an exemplary song for both the lyrics and musical arrangement. Overall, this album leaves a lasting impression long after the affair is over.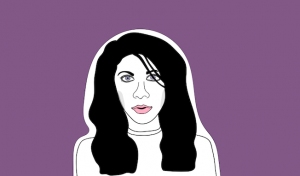 K. Flay Solutions
K. Flay is a definite powerhouse on her latest album, "Solutions." With relatable lyrics that resonate, she serves up a good dose of self-empowerment as she navigates through societal pressures, fear, and self-loathing. From the opening track "I Like Myself (Most Of The Time)" to her outro "DNA," Flay isn't afraid to speak her mind about such heavy and personal topics. In juxtaposition to the lyrical content, the accompanied music arrangement throughout the album maintains an uplifting feel, only dipping into melancholy tones when needed. Overall, her approach feels real and unabashed.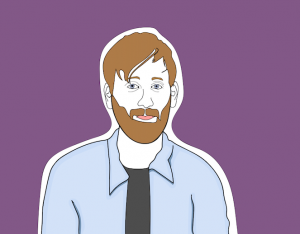 The Black Keys Let's Rock
Having recently resurfaced with "Let's Rock" in June, it seems like little time has passed since Dan Auerbach and Patrick Carney last recorded an album together. But after a five-year hiatus to pursue other musical ventures — Carney spent time producing music while Auerbach maintained a solo career — The Black Keys frontmen return to the basics on their new album. Gritty guitar riffs and booming drum beats found on "Eagle Birds" or "Get Yourself Together" are reminiscent of their earlier work. Though "Let's Rock" is a fun listen, the blues-rock dynamic duo falls short of delivering a memorable eargasm.
Bad Religion Age of Unreason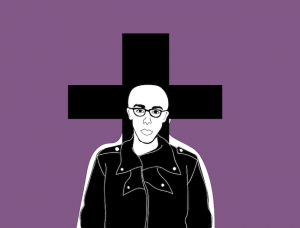 Bad Religion has been one of the few Southern California punk bands to maintain underground exposure without overwhelming commercial success. With a career spanning across nearly four decades, these punks are currently on their 17th album — "Age of Unreason." Known for being politically vocal, especially among the hardcore punk scene, Bad Religion's newest addition offers commentary on modern society and the present political climate. "Lose Your Head" and "Big Black Dog" are definite standouts, especially with Greg Graffin's captivating voice. While Bad Religion has strayed from hardcore to become more melodic and poppy, the essence of the band itself remains veracious.