The story behind the ink
How tattoo artists foster community through their work
Story by Anne Lima
May 12, 2020
Tattoo art can be as exciting as it is addictive. While versatile in technique, it is beautiful in appearance. The tattoo industry is a fascinating one, with a history that dates back over thousands of years to ancient Asia and Africa. Drawing from individual inspiration and artistic expression, most tattoo artists come into this industry by a variety of means, but their goal is all the same — to be an artist.
"The personal motivation for me was a lot of my homeboys from the crib. We're artists and we all could draw. We pushed each other a lot back then with friendly competition, but we really all were trying to be some of the dopest guys in our school. Well a few of them became tattooers as well and I was like 'Yo hold up! I wanna get down too!'" said Brandon Bean, 41, tattoo artist at Artisan Body Piercing and Tattoo in Norfolk, Virginia.
Norfolk has an interesting history within the tattoo industry. The city council approved a citywide ban on tattoo parlors in the 1950s. They were described as being "unsanitary and generally undesirable, even vulgar and cannibalistic."
Seven cities in Virginia took the same initiative. But as this art continued to mark cultural significance throughout decades to come, tattoo enthusiasts in the '90s challenged bans and regulations of the industry within the state. 
Bean's career started back in 2006 while he was in the Navy stationed in Manama, Bahrain. 
He reflects back to his hometown in central Illinois where, growing up as black kid, tattoos were looked at as trash and as rudimentary art, a sign of rebellion. 
Widely renowned tattoo artists like Shige, originally from Yokohama and a pioneer of Japanese style tattooing, and Miya Bailey, from Atlanta, Georgia are some of the most renowned black tattoo artists in the world, who display their work in museums, speaking at schools and opening art galleries. 
"It's a full 180 from back when I was a kid coming up. Tattooers went from being dropouts, outcasts and tradesmen to [having] degrees in fine arts and [becoming] savvy businessmen and women," Bean said. "We all helped make body art respectable and the norm along the way, artistic skill got heavy into the trade and it kicked the doors off the hinges," Bean said. 
---
Tattoo art has evolved over the course of its history. Now, these permanent ink designs are recognized more for its artistry than ever before. For these ink masters, flesh is their canvas for artistic expression.
"I am interested in absurdism, mortality, iconoclasm, subversion, cave art, bathroom art and the underdog among other things. I don't think I go for a certain style or anything, I just do whatever comes to mind," said Galen Leach, 41, a San Francisco based tattoo artist who currently works at UNDRGRND SF. "I've heard people who are new to tattoo culture say they were drawn to its traditional nature and people who are steeped in tattoo culture liked it because it's new and fresh so fuck if I know what that means." 
Fellow UNDRGRND SF tattoo artist, Tanya Wischerath, describes her style as illustrative realism.
"Tattoos are a visual signifier, so I imagine that it relates to the community the same way that clothing choices, hair styling or piercings would. It's easier to find your people when they offer visual cues that they're part of your social culture," Wischerath said.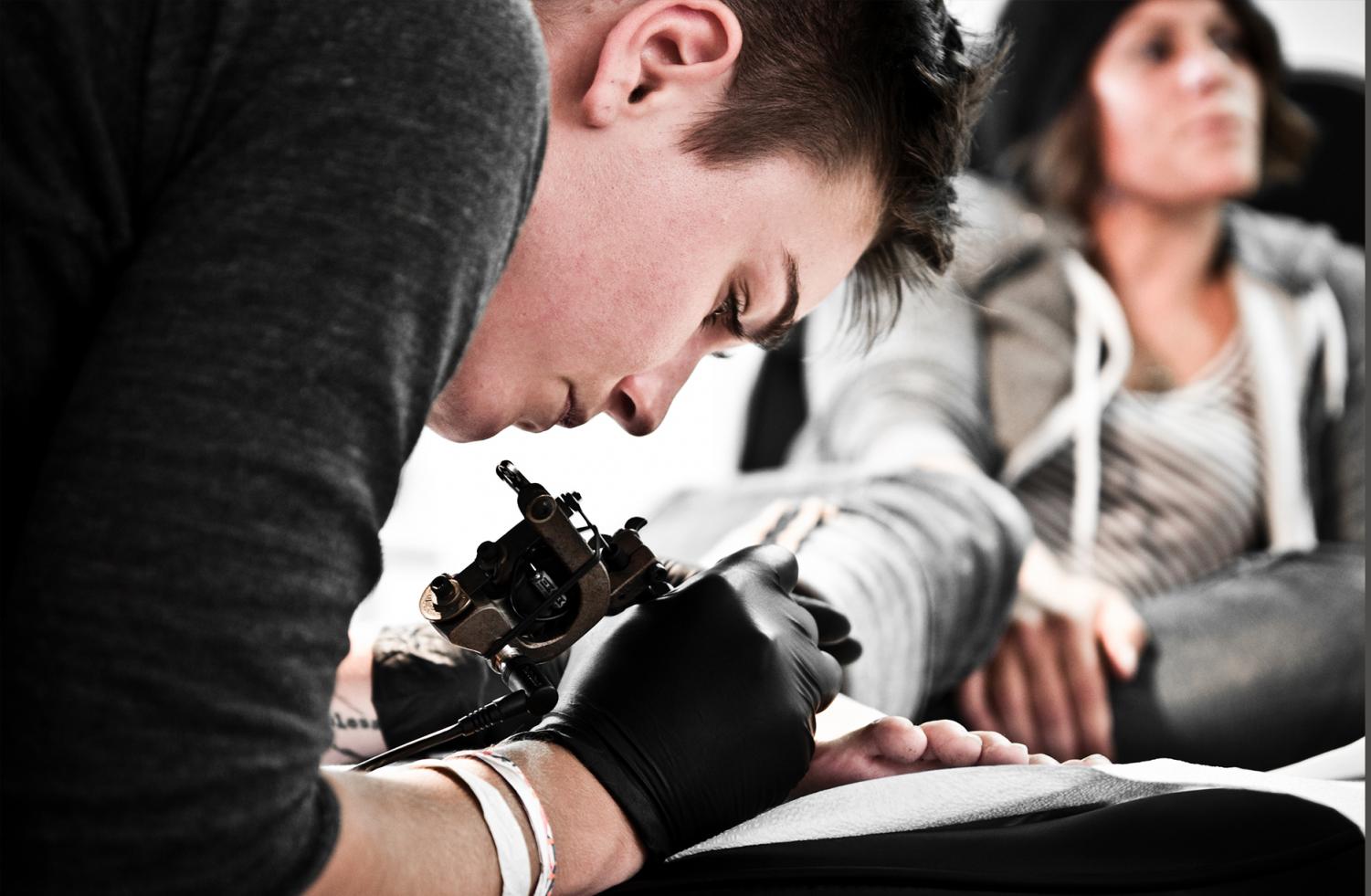 ---
When asked how these artists got into their line of work, many point to friends or family members who helped make the connection they needed to follow this specific career path.
"I used to get all my tattoos in my cousin's kitchen because tattoos are sick and I couldn't afford to get them from shops," Leach said.  When his cousin moved away she still pursued tattoos by doing them on himself.  "There was also the notion that if I got good enough, maybe I could do it for a living one day." For Wischerath, she discovered her love for tattoos during her adolescent years.
By the time Wischerath entered her 20s, she'd almost given up on the idea of being a tattoo artist because, to her, the industry felt inaccessible. "As a queer androgynous woman I didn't see myself represented in a way that made me feel like I could participate," Wischerath said.
Feeling discouraged, Wischerath found inspiration from her older mentor Suzanne. Wischerath describes her mentor as a chubby, punk butch dyke just covered in tattoos. She rode a motorcycle and had the coolest Victorian dandy meets Folsom Street Fair style. 
"I had a painting studio upstairs from her small tattoo shop. I admired her right away, and she was also a painter like me. She asked to see my work and I guess my drawings made a good impression because she invited me to apprentice under her. It was like fate, to this day I'm still astounded that our paths crossed. We were together for about 10 years, we opened a beautiful shop together, Modern Electric Studio," Wischerath said. 
Since her departure from Modern Electric last April, Wischerath has found a new home at UNDRGRND SF. She described the foundation of the shop as a harmonious and well run establishment seeped in camaraderie and affirmation. 
"It is a little bit magic when you land in a place with such a balanced ecosystem of personalities, I feel deeply grateful and absurdly fortunate to be there," Wischerath said.
For Bean, his shop appears to expand the same essence of gratitude to the community it's established in.
"We do things like toy and food drives, also our shop is military friendly, the shop also does several events for law enforcement. Us artists in the shop, though we do art nights every now and then and they're open to whoever, we really need to do more of those though, and help boost that community even more," Bean said.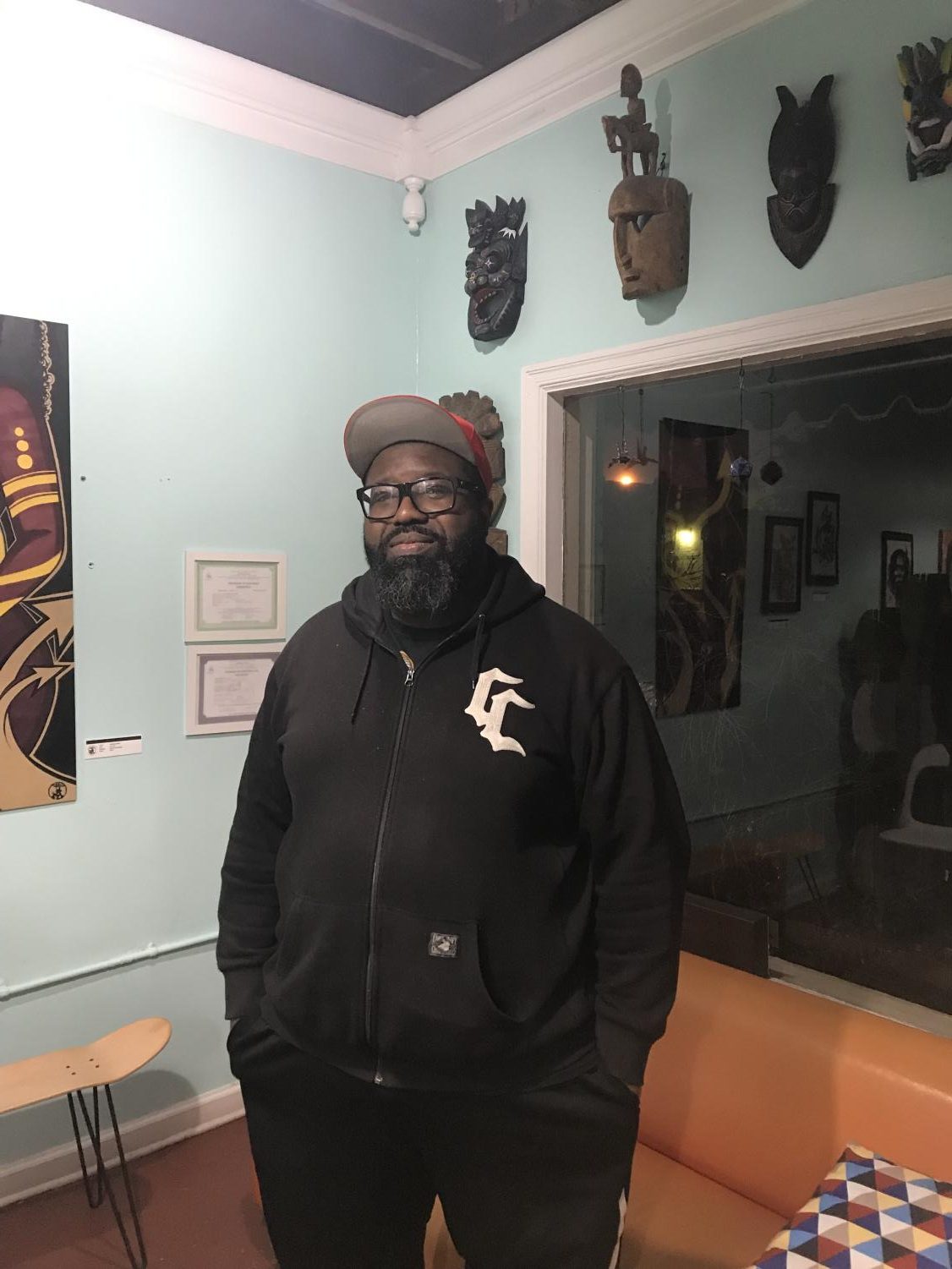 ---
Tattoos are more than just a trend — there's also a unique, layered experience. Wischerath said the subcultures that exist within the tattoo community are categorized by aesthetics and their respective histories.
With tattoos being as popular as they currently are, he thinks that artists will finally get the recognition they deserve. 
"The pure talent that's overflowing in tattooing right now is undeniable and it is so popular it made folks that normally wouldn't otherwise, recognize and respect the artists in the game and what we bring to the table," Bean said.
Bean said that in light of COVID-19, tattoo shops in Norfolk are being put on serious pause.
"The limited number of people in spot, the curfews and or the forced closings of businesses and establishments has definitely slowed things down for a lot of people. If we don't work then we don't eat so a lot of people are feeling it right now," Bean said.
Wischerath expressed the same concerns. As all tattoo shops in the city are closed she currently isn't working like many in the service industry who don't know when they'll go back to work. Even when her shop reopens, it is uncertain who will be able to keep their appointments after such an extended period of unemployment.
"Everyone is broke and the idea of charging people seems callous," Wischerath said.
Bean encourages people to check out and, if possible, buy the work being sold by artists.
"Everybody is gonna be tight with spending but, if you got it, man, it definitely helps you know?" Bean said. "Hopefully, we all can get our heads around this and get a handle on this thing in the very near future."