The Gentrification of Thrifting
Scrolling down Depop, the popular resale app, the options of secondhand items range from Tabi Maison Margiela boots to Juicy Couture jackets and vintage Levi's. The choices seem endless and the prices vary from completely free to thousands of dollars, but many of these items come from similar places — local thrift stores. 
Secondhand shopping has seen a sudden resurgence in recent years, with many young people on TikTok making thrift hauls and styling videos featuring vintage clothing.
Shopping secondhand has several benefits but also has several consequences. Yet when outside shoppers and Depop sellers are suddenly storming these thrift stores, these stores begin to raise their prices, preventing access to the communities they were made for. 
In 1897, the Salvation Army launched in Boston as a "salvage brigade," a subdivision of the fire corps that collected salvaged items. It was originally based out of a male shelter and residents of Boston would ask around the neighborhood for used clothes in return for food and a place to stay, according to Salvation Army's page. 
Goodwill, which started in Boston in 1902, had a similar idea and hired poor and disabled people to collect and do repairs on used goods and clothes to sell or give to immigrants, according to the Goodwill site.
Behind the Scenes of Vintage Sellers
Yuji Miyaji is a 28-year-old copywriter and small business owner who founded Home of Grails, a vintage clothing brand based in Berkeley, California. He began his business by tie-dying clothing and giving half the proceeds to charities in the Bay Area until he began fully selling vintage clothing on both Depop and Instagram.
Towards the end of 2020, Miyaji realized the amount of inventory he had attained. He would go to Salvation Army, Goodwill or any other thrift stores he came upon in search of different items, particularly vintage Nike items. 
"Something that caught my eye when I initially got into vintage and started following vintage pages was vintage Nike. So I started curating a bunch of vintage Nike," says Miyaji. He is heavily inspired by '90s and early 2000s streetwear, Nike being a big part of that subculture, so that was initially his primary focus. 
Miyaji recognizes the high prices that come with selling and purchasing vintage Nike items. He mentions how difficult and expensive it can be to source these Nike items. He pays a very high price for these items then he resells them for a similar price because of the huge market for vintage Nike. 
"I'm guilty of up charging for some of these hoodies as well," says Miyaji. He recalls selling a Nike hoodie for $750 and how it originally retailed for $40. 
"I think in terms of accessibility to vintage, it definitely pushes a lot of people out of the market especially when some pieces go for an unrealistic amount like two thousand for a hoodie when it's retailing at like $40. It's a select number of collectors that are going to be willing to fork up that amount of money," says Miyaji.
The Rise of Thrifting
Jenica Sangil is a 21-year-old dental assistant with a passion for fashion born and raised in the Bay Area. One of her TikToks recently went viral with 89,000 views and 18,600 likes, displaying the items she found while thrifting and vintage shopping in San Francisco. However, unlike many new thrifters, Sangil has been thrifting for years. She started developing her own personal style in high school.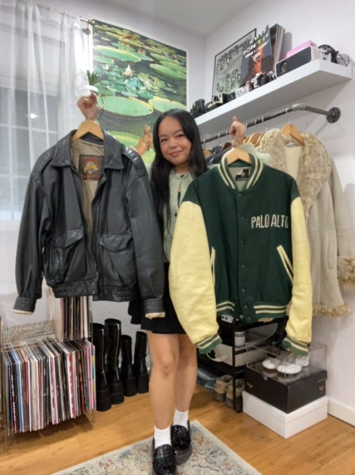 "I think when I started thrifting I really wanted pieces that were just in perfect mint condition. But then later on I started learning how to sew," says Sangil.
Sangil developed the skill of altering and refurbishing her clothes and was able to even sell some of those refurbished items on Depop. She was also able to learn how to dye vintage boots to return them to their original state and resell them on Depop. She also recently restored an Afghan coat, a suede coat with fur lining. 
In a collaborative study done by Penn State and Brigham Young University on Family Participation Patterns in Local Thrift Economies, they found that lower and middle-income earners more frequently shopped at thrift stores for necessities, while higher-income earners shopped at these stores more for "antiques." 
"For me, thrifting was always the thing that I would do with my family when I was little," Sangil says. "Not everyone can afford a brand new coat or a brand new pair of shoes. So I think restoration is a great skill to have."
Jaypee Inguito is a 38-year-old business owner of Second Hand Hustle, a vintage clothing shop with several locations in Northern California, including San Jose and Sacramento. He's been thrifting and shopping secondhand since around 2001, opened his first shop in 2011 and has watched the industry of secondhand clothing change to the way it is today. 
"I love it. I love it because when I opened up my first shop in 2011 it was a very, very niche market but now it's surpassed a niche market that is actually the 'in' market now," says Inguito. "Trends come and go but vintage has always been around and I don't think it will ever leave." 
The Benefits of Secondhand Shopping
Not only is shopping secondhand less expensive, but it is also much more sustainable. The items being purchased are already made and new clothes are not, therefore lowering the amount of waste being produced through production. It is also usually very accessible to people of all classes, with thrift stores covering cities like San Francisco. 
In a study by GlobalData, 2021 Market Sizing and Growth Estimates, it was shown that 33 million consumers bought some form of secondhand clothing for the first time in 2020 and 76% of these first-time buyers hoped to purchase more secondhand clothing in the next five years. A big reason for this is believed to be the sustainability behind shopping secondhand.
McKinsey and Company wrote in their Fashion on Climate report that circular business models like re-commerce or rentals could help the fashion industry cut 143 million tonnes of GHG emissions in 2030. By that time, the report states one in five garments should be traded through one of those circular business models.
According to the same GlobalData study, secondhand sales are expected to grow 11-times faster than traditional retail by 2025.
Inguito appreciates the benefits of secondhand clothing and believes it should be accessible to all. Not only is it sustainable for the environment, but Inguito also mentions that the quality of the vintage clothing is unmatched to that of fast fashion.
"This whole world is getting messed up through fast fashion and quality is not the same as it was before. People are saying that people are materialistic now. No, I think we were more materialistic before because the quality of clothes before was way better than it is now." says Inguito.
Inguito praises the positives behind owning vintage clothing. Some of his own vintage pieces have lasted about 10 to 15 years already, and that is what drew him into the business.
"Some of the cardigans I own are from the '60s, and I'm still in love with them today, and it's still kickin' tough," says Inguito.
The Consequences to Secondhand Shopping
In a study done by Finxerunt Movement, it is mentioned that Goodwill estimated flat prices based on items in a 2010 donation value guide for donators. However, that changed in 2020, wherein that year's donation guide items had varying prices. The difference is that in 2020, Goodwill was able to offer a larger range of prices for a large range of items, and in 2010, only offered flat rates storewide for items.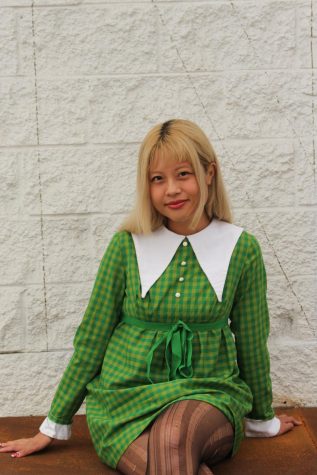 Sangil notices this sense of overconsumption that plagues America and fashion consumers all over the globe. She mentions how she thought overbuying at a fast-fashion site is just as harmful as over buying at a thrift store and that they both lead to a lifestyle of overconsumption. 
"You need to think about where you are spending your money when you are buying clothes. Because most of the time if you have so much, you're just gonna end up donating. And it's a whole cycle." says Sangil.
Claudine Mallare is a 26-year-old born and raised in the Bay Area who draws inspiration for her personal style from Japanese fashion. Most of her closet is secondhand and she has been thrifting with her family for years. She runs a Depop site where she sells some of her secondhand clothing. She explains her frustrations with watching the boom of thrifting come to life. 
"On one hand, it kind of makes me sad because there are people who take advantage of secondhand shops and will resell things really, really high," says Mallare. "But also I understand there's a reason why things are priced higher because of its uniqueness and rarity."
Editor's note: an earlier version of this article attributed a quote by Inguito to Miyaji. It has since been corrected.
Leave a Comment
About the Contributors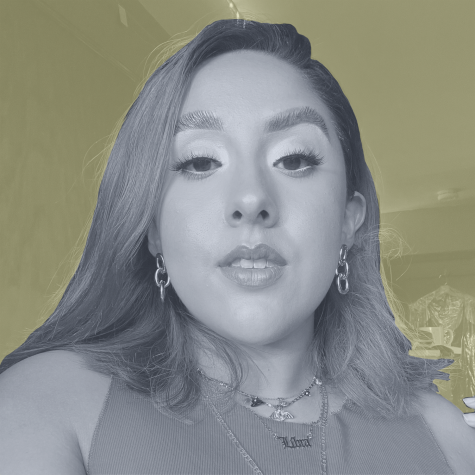 Ximena Loeza, Staff Writer
Ximena Loeza (she/they) is a 22-year-old Bay Area native. She enjoys writing about beauty, fashion, social justice, queer culture, and all things pop culture.