The Michael J. Payton Story
SF State Alumnus turned Rapper, Filmmaker, and Trailblazer
In the summer of 2002, Ja Rule's "Down 4 U," the second single off the compilation album "Irv Gotti Presents: The Inc.," was number six on the Billboard Hot 100. Fascinated by its sound, Michael J. Payton assembled his cousins to record their own compilation album — writing songs and producing beats to parody the album.  
Payton was always a fan of Ja Rule, but he grew more intrigued with the man behind the music: Irv Gotti, hip-hop mastermind and CEO of Murder Inc. Records. Sitting in his NYU dorm room 16 years later, Payton took out his laptop, inspired to tell the story of the world's most notorious record label that seemingly vanished. He never imagined it would lead to a job opportunity that would one day land his work on national television. 
"I was always fascinated by Irv's story and by the story of Murder Inc., and the label just kind of disappeared. They were burning hot and then they had 50 Cent, then they had a federal case, and they just kind of went away," Payton said .
Murder Inc. became the world's most notorious record label in the early 2000's with a slew of chart-topping hits. Label artists like Ja Rule and Ashanti dominated the airwaves. Gotti, the genius behind it all, earned a spot in the Guinness Book of World Records for the most consecutive weeks at number one by the same producer. Gotti also helped cultivate the careers of artists like Jay-Z and DMX. 
Oakland native and SF State graduate Michael J. Payton is a rapper turned filmmaker and social entrepreneur. His aspirations to one day become a rapper started when he was a kid, and put him into this space of creativity and expression that he remains in today. The summer of 2002, when Payton and his cousins made their faux compilation album, gave him his first taste of what it was like to make records. 
"It kind of sent me down the path of being an artist myself — being a producer, and then eventually, way later down the line, I would shoot music videos for myself and other artists around SF State," Payton said.
Payton graduated from SF State in 2015. His time at the university was funded by a scholarship through rapper Jay-Z's Shawn Carter Foundation, which eventually came full circle when Payton interviewed Jay-Z for the official Murder Inc. documentary.  
He majored in Broadcast and Electronic Communication Arts, and eventually started shooting music videos for himself and other artists, such as San Francisco rapper and local legend San Quinn, and fellow SF State alumnus Voris Forte. These backyard music videos gradually turned into YouTube documentaries, setting him on his path towards filmmaking.   
"I didn't set out to be a filmmaker, but it just kind of happened organically," Payton said.
 SF State played a big role in Payton's development as an artist and creative. One of his last musical projects was an EP titled"19th & Holloway," in which he rapped about his experiences at SF State. Payton also worked on the campus radio station during his time on campus as a promotions manager and eventually worked his way up to general manager.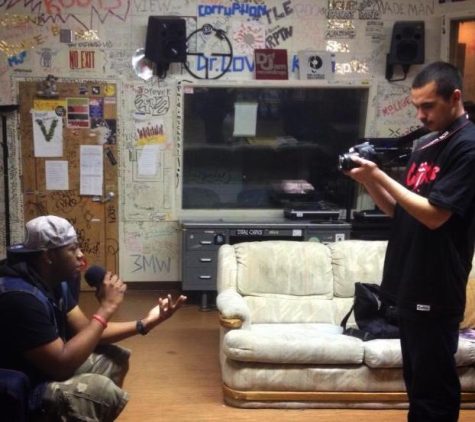 Jeff Jacoby, faculty advisor of SF State radio station KSFS, remembers Payton as smart, intellectually-oriented, kind and genuinely caring about those around him. Even as a young undergrad, Payton turned heads with his work. Jacoby remembers one of Payton's submissions to BECAfest, the department's end of the year showcase, in particular.
"Michael submitted a song to the music production category one year that was so full of expletives that he enraged some of the judges," Jacoby joked. "I don't remember if he won an award or not, but I remember that." 
Payton hosted large events such as "Chaos in the Depot," where he brought different artists like rapper Waka Flocka Flame to campus.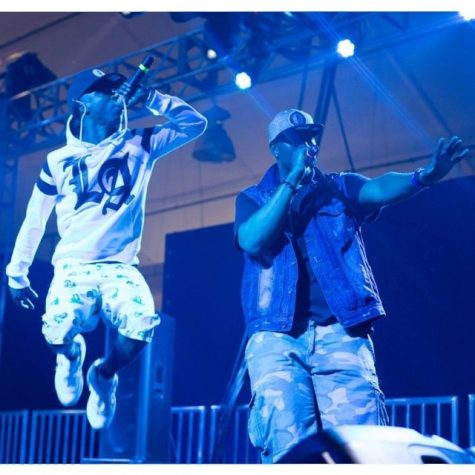 "It was like a mini-Coachella or miniature Outside Lands," Payton said.  "We would get rock bands and hip-hop bands and everyone together, and just put this mashing of genres together, and it was just a great time." 
In 2018, while working on his masters at NYU, Payton wrote, edited and narrated an unofficial Murder Inc. documentary and posted it on YouTube. It slowly picked up speed before it caught the attention of the former record label's CEO, Gotti. Today, the unofficial documentary has over 600,000 views on YouTube.  
Months after posting the unofficial documentary, Payton's world came crashing down when his mother passed away.  
The very same day he laid his mother to rest, Gotti reached out to Payton. Payton thought Gotti must be contacting him to take the documentary off YouTube. But instead, Gotti offered Payton a job opportunity that would take his career to new heights. 
Impressed by his storytelling skills, Gotti hand-picked Payton to direct the official Murder Inc. documentary. Payton was given complete creative control and interviewed icons such as Nas, Jay-Z, Ja Rule and Fat Joe to help tell the story of the record label's rise and fall from greatness. "The Murder Inc Story" is a five-part documentary series that was released on BET in August of 2022. 
In addition to being a hip-hop enthusiast, Payton is a self-proclaimed political junkie, always looking to "blend hip-hop culture and pop culture with policy making and policymakers and changemakers." He landed an executive fellowship in former Gov. Jerry Brown's office, allowing him to bridge his two passions.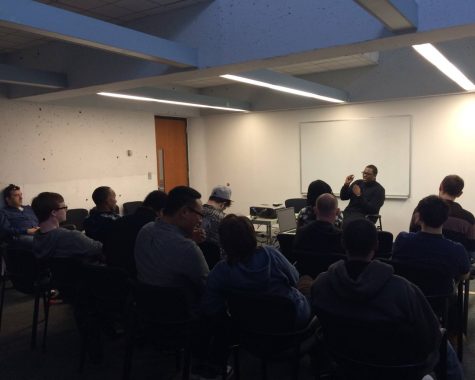 "I see the younger generation and people of color really disconnected from the world of decision-making," Payton said. "We have a bunch of folks here making decisions on our behalf. But we don't really see the connection, and that we can directly influence that. And the one thing that brings everyone together is music."
Inspired by the success of promoting shows on campus, Payton started his own production company, M. Payton Multimedia Productions. The precursor to his current company, CSUITEMUSIC, was "a company dedicated to bridging artistic expression with business, policy, and community." Within CSUITEMUSIC, Payton continues to combine both his love for hip-hop and politics.   
"The celebrity thing is really kind of a Trojan horse for me," said Payton. "I've done all this work trying so hard to get into the entertainment space, so that I can come back into the social justice space with a little more clout."
Payton is currently working on a documentary about the evolution of women's agency in hip-hop over the last 50 years, as well as another documentary about the 50th anniversary of the hip-hop genre. 
"Working with celebrities or working with entertainers makes it easier to amplify my message," Payton said. "Working with a team like Jay's team, which are very much focused on the social justice space and working in the community space as well.  So it's almost like the perfect synergy."
Leave a Comment
About the Contributors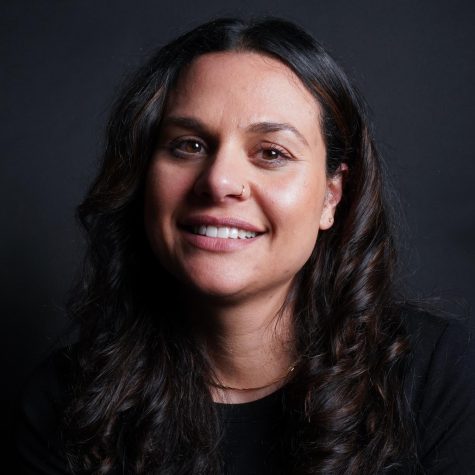 Angelina Casolla, Senior Reporter
Angelina Casolla, born and raised in San Francisco, is a staff writer for Xpress Magazine. Prior to attending SF State she attended Cal State Long Beach...