From the Classroom to City Hall — One Professor's Journey to Reelection
Daly City Mayor Rod Daus-Magbual's, journey to public office.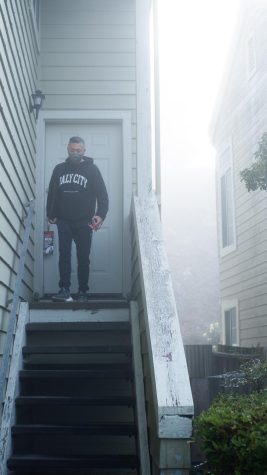 On an early Saturday morning, thick fog covered Daly City like a large weighted blanket, and Mayor Rod Daus-Magbual got ready to start his day.
First on the agenda was a literature drop around the neighborhood — a solid hour of walking up and down the hills, armed with fliers and door hangers to tell constituents why they should re-elect him.
Dr. Arlene Daus-Magbual, a professor of Asian American studies at SF State and Mayor Daus-Magbual's wife of 14 years, said her husband has always been a leader. Since she first met him in high school, he's been the president of various clubs. Now, he serves as the current executive director for Pinay/Pinoy Educational Partnerships (PEP), an educational program founded by Dr. Allyson Tintiangco-Cubales and her students at SFSU in 2001. 
Despite what seems to be a natural progression for someone as active in the community as he is, Mayor Daus-Magbual never expected to run for public office, though he did have every intention to help his community. 
"I knew that I was always going to serve youth. I knew it's always going to be around Asian American, Filipino American youth, I knew it was going to be around ethnic studies," said Mayor Daus-Magbual. "If you told me in college, 'Hey, you're going to be running for elected office,' I'll be like, yeah right, you're trippin'."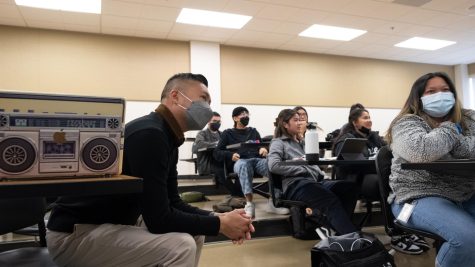 He graduated from UC Riverside in 2000 with a degree in Liberal Studies, and received his Masters in Asian American Studies from SF State in 2004. He earned his Educational Doctorate from the University of San Francisco in 2010. 
For the past 20 years, Mayor Daus-Magbual has been an educator. He started out as a teacher in PEP, also teaching Filipino American Studies in various schools across the Bay Area. After being an adjunct professor simultaneously at several Northern California colleges — including SFSU, UC Davis, Sonoma State, City College of SF and others — he finally landed a tenure-track position as an Ethnic Studies professor at Skyline College.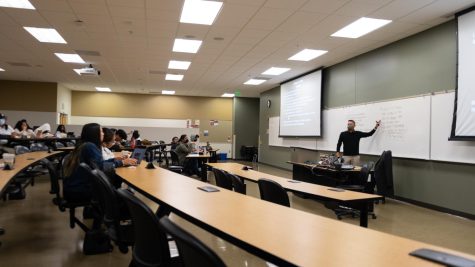 "That's also what gives me a different position when it comes to this role as a politician, is the grind. Like, I fucking grinded for hella years with a family and two young kids trying to chase that dream," said Mayor Daus-Magbual. 
While making the rounds as an educator, he was appointed to the Daly City Library Board of Trustees in 2014 by then-councilmember Raymond Buenaventura, who now serves as Daly City's vice mayor. Mayor Daus-Magbual then served on the Daly City Planning Commission in 2017 for a year, until he finally ran for and was won a spot on the city council. 
Mayor Daus-Magbual hopes to use his network as an educator and his position as an elected official to benefit the community. He claims that, as being both a professor and councilmember , he can form more connections from the community to city hall, and better support important programs — such as a proposed Filipino youth center, or the Filipino Mental Health Initiative.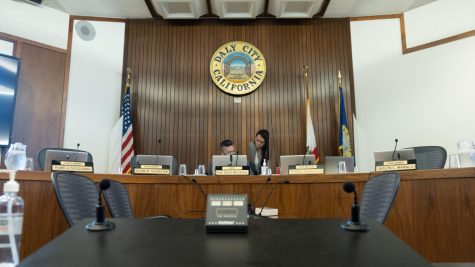 There were many reasons and sources of inspiration for Mayor Daus-Magbual's decision to run for office. But he said that the kicker was a panel discussion he took part in with the late Dr. Dawn Mabalon, a Filipina-American historian and professor at SF State. 
During the panel discussion, Mayor Daus-Magbual remembers Dr. Mabalon said "we got to be part of the process before times of protest," referring to the destruction of Little Manila in Stockton, California. He cited that as the pivotal moment that fueled his first campaign. 
"What we've learned as we built this teaching profession for the past 20 years is that the classroom is not limited to the schoolhouse…the classroom is everywhere you go," said Daus-Magbual. "So you're a teacher anywhere and everywhere you go, regardless of the position that you have." 
"Making history is hard. And that's what I'm here to do. You know, because history is not just in the past, but it's also what you can create so that the next generation can inherit a better world," said Mayor Daus-Magbual.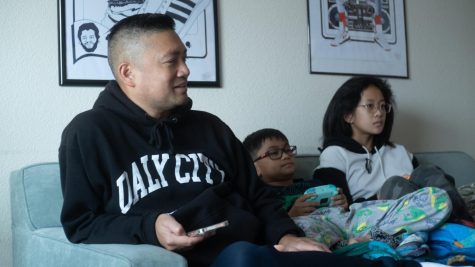 View Comments(1)