SF State's Budget: Cause and Effect
Undergraduate and graduate students alike pay thousands of dollars in tuition and fees per year. Where does all this revenue go? How does declining enrollment affect student tuition and university revenues?
Dripping with sweat from running laps for a half-hour on the Mashouf Wellness Center's indoor track, SF State alum Octavio Salgado towels off before throwing his gym bag over his shoulder and heading down to the pool. Preparing himself for imminent disappointment, he saunters down to the pool, only to find the all-too-familiar sign that the pool is temporarily closed.
"It just got to the point where I needed to get my money's worth, which might've been the first time I've felt slighted by the school," Salgado said.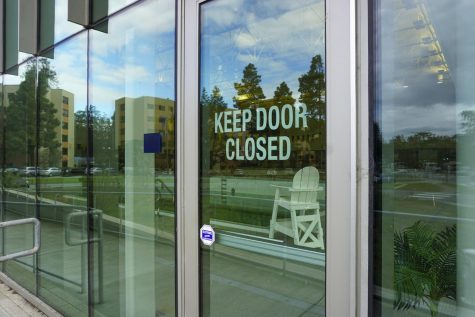 Salgado recounts having minimal student debt compared to his UC graduate counterparts, especially after taking advantage of financial aid and scholarship opportunities. 
"The tuition and the fees can be overwhelming, but compared to UC Irvine and other schools I had looked into, it was a much more convenient opportunity for me financially," Salgado said. "I've heard people saying even CSUs are too expensive for them, so they've decided not to go to school at all."
Over the next three years, the university faces a 15% decrease in state allocation funding. Over the next three to five years, the budget committee forecasts a $36 million reduction in its operating budget, according to the university budget meeting on February 23. The budget deficit is intrinsically tied to enrollment, which began declining in fall 2019, according to SF State Institutional Research.
Any enrollment drop affects students and the larger campus community. How enrollment funds SF State is complicated, but every student pays mandatory fees that contribute to their campus experience. These fees fund the Mashouf Wellness Center, the Cesar Chavez Student Center and Associated Students. For fall 2022 and spring 2023 semesters, the fee subtotals were $891 each. Decreases in the budget can potentially lead to tuition increases, as well as faculty and staff layoffs. Those can affect educational outcomes, including students' graduation time. Budget shortfalls can also result in class cuts and therefore more students in classes.
Opened in 2017, the Mashouf Center's natatorium was a major addition to the university, providing students with a place to swim, sauna and soak in the hot tub. It's been closed since May 16, 2022 with repairs finally scheduled to begin at a later date. The prolonged delays in repairs have been due to third-party contractor issues, according to a statement made by SF State Campus Recreation via their Instagram (@sfsu_campuserc) on March 17.
View this post on Instagram
SF State History Professor Felicia Viator experienced similar frustrations to Salgado since the Mashouf Wellness Center pool closed almost a year ago.
"I'm a regular swimmer so I'm used to pool shutdowns, but they usually last 48 hours at most," Viator said. "Since then I've tried going to the gymnasium pool, but the hours are limited, and I found the doors closed and locked during the time the pool was supposed to be open."
The gymnasium pool is open Monday to Friday in the afternoons and is outdated and not well-kept compared to the Mashouf Wellness Center pool, according to Viator.
"Many of the students I've had have never had access to [Mashouf's] pool, hot tub and sauna," Viator said. "It's extra unfortunate when they realized that there was money coming out of their tuition for access to this area and they don't have access."
Part of the required fees all students pay includes a $175 per semester Recreation & Wellness fee.
According to the Summary of Campus Fees, spring 2023 additional student fees include the Student Health Service fee at $250, an Athletics fee at $68, a Student Body Association (aka Associated Students) and a Student Body Center, or Cesar Chavez Student Center fees at $54 and $82, respectively. These fees fluctuate slightly year to year, and can be controversial because students are required to pay them even if they don't use any of the facilities or services, which includes the Mashouf Wellness Center pool. The unusual length of the delay in pool repairs was not a budgetary issue.
"What worries me the most is the headwind we face now because of lower enrollment," said SF State Biology Professor and Chair of the Academic Senate Michael Goldman. "When one student doesn't enroll, you immediately lose those tuition and fees, which is a large part of [SF State's] operating expenses."
According to Vice President of the SF State Budget Committee Jeff Wilson, nearly half of the budget committee's resources to fund the university are derived from students' tuition and fees. "Since our enrollment is down, our revenue is also down," Wilson said.
In addition to decreasing revenue from tuition and fees, declining enrollment can reduce state funding the university receives.
"Even in the best of times, I'm concerned the CSU system and SF State, in particular, are poorly funded," Goldman said. "The Chancellor's Office could reduce the state funds they give to SF State because it is based on a quota of students enrolled."
Since the 2019-2020 school year, the "target" enrollment figure has been 24,582 California resident, full-time enrolled students. Prior to this number it was lower, at 24,099, according to Goldman. Currently, the university is at about 21,679, approximately 17% below its target enrollment rate. 
"The budget from the chancellor's office is based on the target number of 24,582, but it is expected for them to lower both the budget as well as the target number since the university is not meeting it," Goldman said. "The state does not provide the university with any funds for non-resident students, so they pay tuition at a higher rate."
"The funding per student that we get from the Chancellor's Office is much smaller than the funding per student in the UC system," Goldman said. "Additionally, it does not keep up with inflation from year to year, so generally it gets worse over time." 
According to data published by the Legislative Analyst's Office (LAO), the 2022-2023 CSU funding per student is $21,643. The 2022-2023 UC funding per student is $33,956, according to data from the LAO.
SF State will be receiving three 5% funding allotment reductions in a row from the state starting next year, according to CFA San Francisco Executive Board President James Martel. These allotment reductions are not something the university has faced in the past.
The UC system is currently not facing such monetary issues. According to the 2023-2024 Budget Report by the CA Legislative Analyst's Office, the governor is proposing a $216 million (5%) ongoing General Fund base increase for the UC schools. This would mark the second of five annual base increases included in his multiyear compact with UC. Additionally, the 2022‑23 Budget Act provided the UC system with $51.5 million to its general operating fund to help grow enrollment by 4,730 resident undergraduate students.
Despite having the lowest number of students and the fewest campuses, the UC system currently possesses a greater amount of funding than the CSU (California State University) and CCC (California Community College) systems combined, according to the 2023-2024 Budget Report.
Beginning in 2024, the CSU plans to adjust SF State's state support to reflect the university's declining enrollment, said SF State President Lynn Mahoney. In effect, the university is currently receiving funds from the CSU state allocation for students that are not enrolled. These funds will be redirected to CSU campuses who are experiencing increased enrollment, Mahoney said.
"We are in the process of aligning our spending with the reduction in revenue driven by lower enrollments," Mahoney stated in her email to Xpress. "This includes aligning the course schedule with current student enrollment and demand, and prioritizing staff hiring to align with retention and student success goals."
Unfortunately, these reductions in funding and enrollment can result in faculty staff layoffs for a semester or longer.
"I worry about job loss because lecturer faculty can lose a lot of work in these situations," Martel said. "It's very stressful for them, and it is hard on the students as well. It's stressful for everybody involved."
Increasing enrollment is vital to increasing university revenues, and Mahoney pledged to be prioritizing both admissions and retention rates. The university has also formed an ad hoc group to look at other ways in which the university might generate additional revenues. An "ad hoc group" is formed to investigate one specific issue.
When revenues go down and expenses stay high, reserve spending comes into play. A "reserve fund" is money set aside for covering scheduled, routine and unscheduled expenses that would otherwise be drawn from a general fund.
Where Does Your Tuition Go? (2019-2023)
Source: SF State Budget Committee
(David Blakeley / Xpress Magazine)
"Reserve spending helps balance the budget," Wilson said.. "These can be used to pay for faculty salaries, operating expenses and more. There's not any direct assignment of cost based on the reserves."
Some functions of the university, such as parking, housing and residential life, and dining services are self-supporting, meaning that the revenue generated funds their operations, Mahoney said. Some core operations, like instruction, are funded by a combination of tuition revenue and state support. 
From a student standpoint, the cost of tuition and fees compared to universities outside the CSU system is considerably lower.
"While it may seem expensive, the truth is, among universities, this is one of the least expensive places to get a really good education," Goldman said. "The CSU system is a great educational deal for the whole state and should receive better funding."
If the CSU system could garner more state funding, then the schools would not be forced to raise tuition and fees. Located in one of the most expensive cities in the country, SF State students need lower tuition and fees because of the city's high cost of living.  
The SF State Budget Committee forecasts enrollment growth beginning in fall 2024 through fall 2026, which will closely resemble fall 2019 enrollment numbers, according to the university budget meeting in November 2022. This increase would be instrumental in preventing tuition from rising. However, if enrollment continues to decline, it is likely tuition and fees will rise.
Correction: The natatorium closed on May 16, 2022, making it less than a year since its closure.
Update: Natatorium repairs have officially begun on March 28, 2023.
Leave a Comment
About the Contributors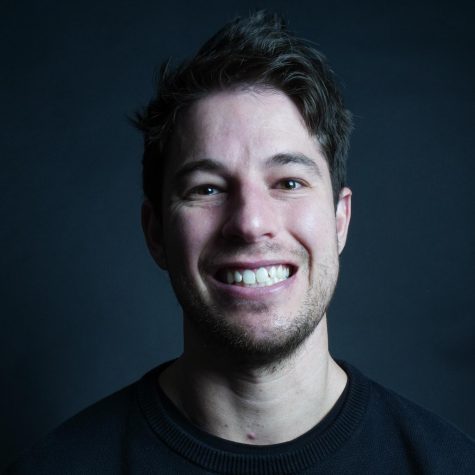 David Blakeley, Senior Reporter
David Blakeley (he/him) is a senior reporter for Xpress Magazine. He is majoring in journalism and minoring in labor studies. He was born in Orange County,...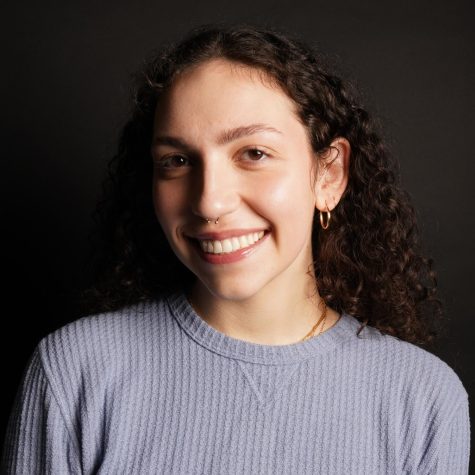 Tatyana Ekmekjian, Staff Photographer
Tatyana Ekmekjian (she/her) is graduating this spring with a major in photojournalism and a minor in hospitality and tourism management at SF State. Tatyana...