Elliot Levin is an SF State alumnus who graduated in 2018. He has been working full-time as the coordinator since 2020 for the campus greenhouse, located behind the science building. "I wear a lot of different kinds of hats," said Levin when describing his work.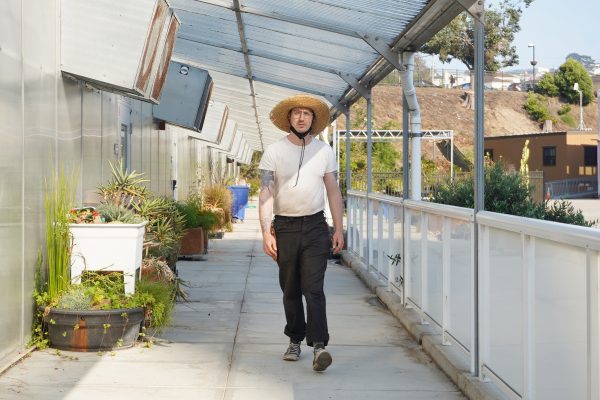 As the greenhouse coordinator, he is responsible for everything from hiring and training student workers and social media to maintaining the greenhouse interior and exterior.
Levin's favorite part of working at the greenhouse is the creative freedom he gets while working and getting to work with his favorite plants and students every day.
Near the J. Paul Leonard Library, a bee is seen on a yellow flower known as the Grindelia stricta, or the San Francisco gum plant. The G. stricta is important for supporting native pollination. The flower provides food for local bees and butterflies around SF State.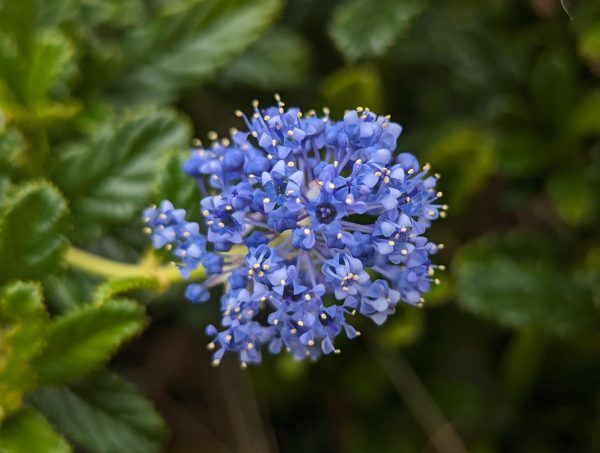 Different species of this purple flower can be spotted near the J. Paul Leonard Library. The Ceanothus is commonly referred to as the Dark Star, or the Blue Blossom flower. This flower is often confused with the Julia Phelps flower since the two species look so similar.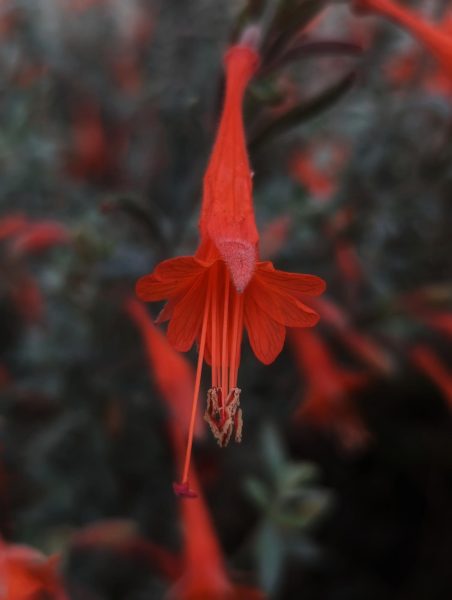 The California Fuchsia is a red-orange plant that is also known as the hummingbird plant. Long plants like the California Fuchsia are called tube plants and they are important to animals with long beaks. Local hummingbirds with spots on their chests and loud bird calls are often seen feeding off these plants near the J. Paul Leonard Library.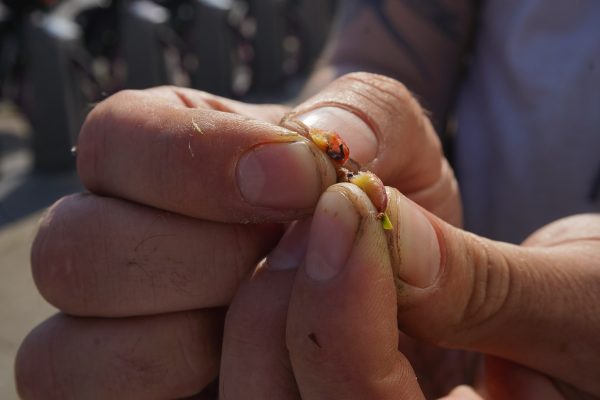 Elliot Levin, the greenhouse manager at SF State, crushes and shows off a species of aphids that are infecting the manzanita trees around SF State. The aphids are causing the leaves on manzanita trees to swell into pod-like galls.