Stay sane during quarantine with WGS 593
Editor's note: The author is a student this semester in WGS 593: Gender, Health, and the Environment. This article features a collection of infographics from the class which we've included with Issue 4 because the knowledge shared within them embody its theme — regrowth and resilience. 
The lost year of 2020's been tough. With the pandemic and classes being held exclusively online, coupled with a particularly intense election year full of deep political unrest, it's no surprise that many students have been finding it difficult to stay grounded. 
Leslie Quintanilla, a women and gender studies professor at SF State, recognized this and wanted the final project for WGS 593 to help students reconnect with themselves and use their knowledge to help those around them.
"My hope was mostly to reinforce the idea that everyone has knowledge that is useful and is not necessarily coming from classrooms or courses, especially right now in such an intense pandemic," Quintanilla said. 
Quintanilla drew inspiration for this assignment from Arundathi Roy's article, "The pandemic is a portal," which highlights how pandemics have historically acted as a "portal" forcing us "to break with the past and imagine [the] world anew." Roy writes that the COVID-19 pandemic is no different, and in highlighting the structural and institutional inequalities of many countries, it is "a gateway between one world and the next."
"Students were able to just pick up and reflect on their own strategies, while at the same time, tying it back to some of the readings and conversations we had in class around structures that aim to kill communities of color, that aim to make sick bodies of color, that aim to incarcerate and also pollute waters and toxic air," Quintanilla said. 
But the pandemic hasn't only highlighted issues in this country. Spending much of the year in isolation has compelled many to rediscover what it truly means to find comfort within themselves and the communities they're part of. The knowledge shared has helped students get through the year individually, and now the class hopes it can help readers too. 
Though Quintanilla says the class discusses structures such as police brutality, institutional and environmental racism and the prison industrial complex — structures that "create death" — she wanted this assignment to allow students to share "the knowledge that [they] have that makes life."
Below is the collection of infographics, made with love and solidarity.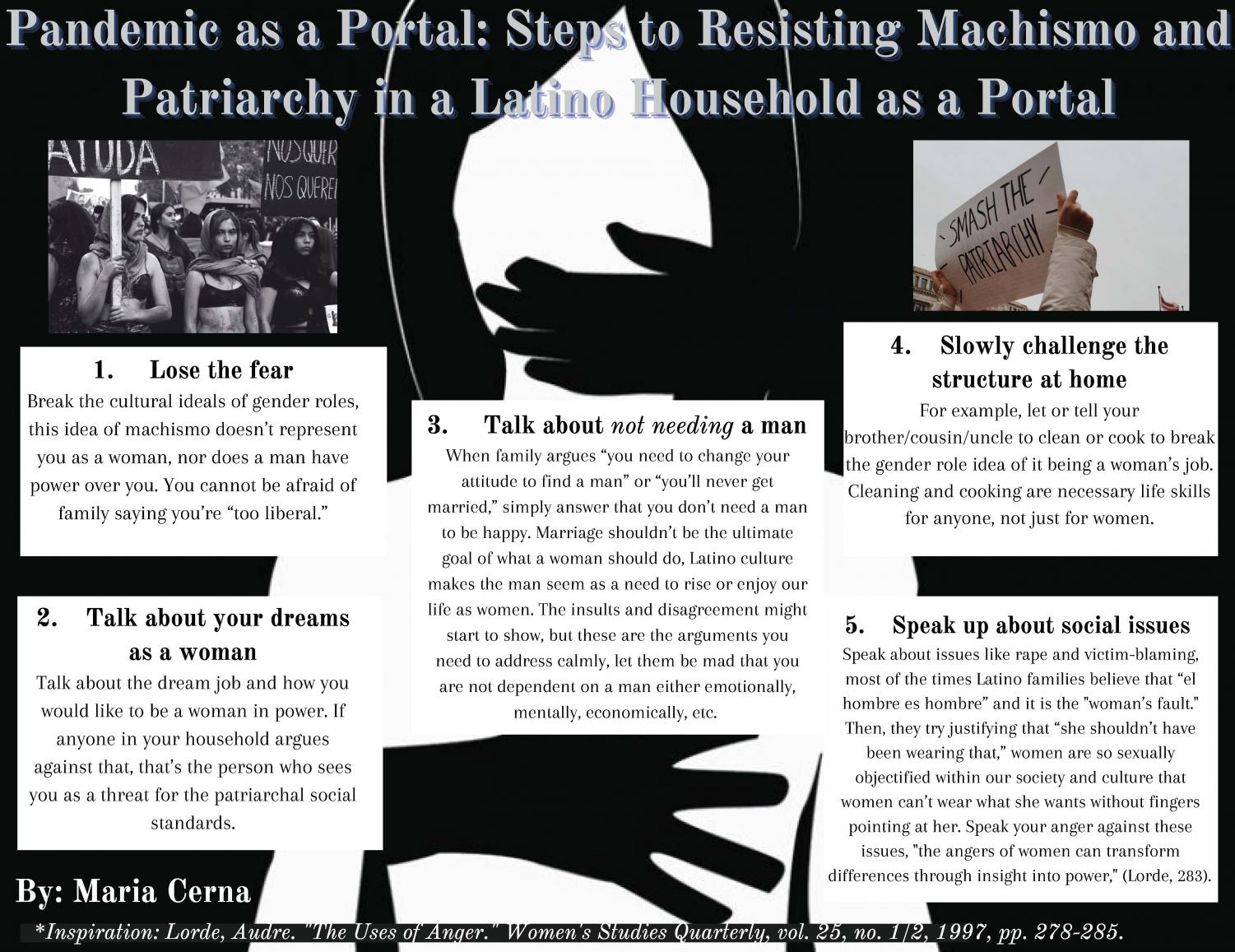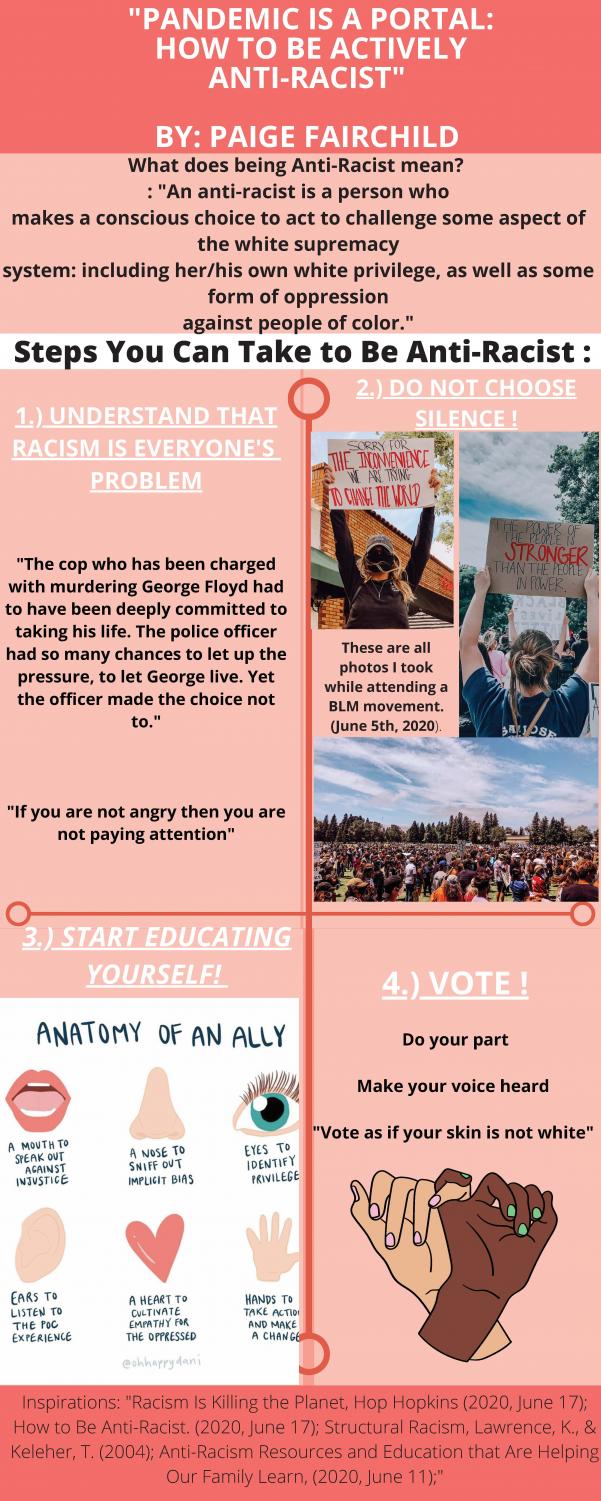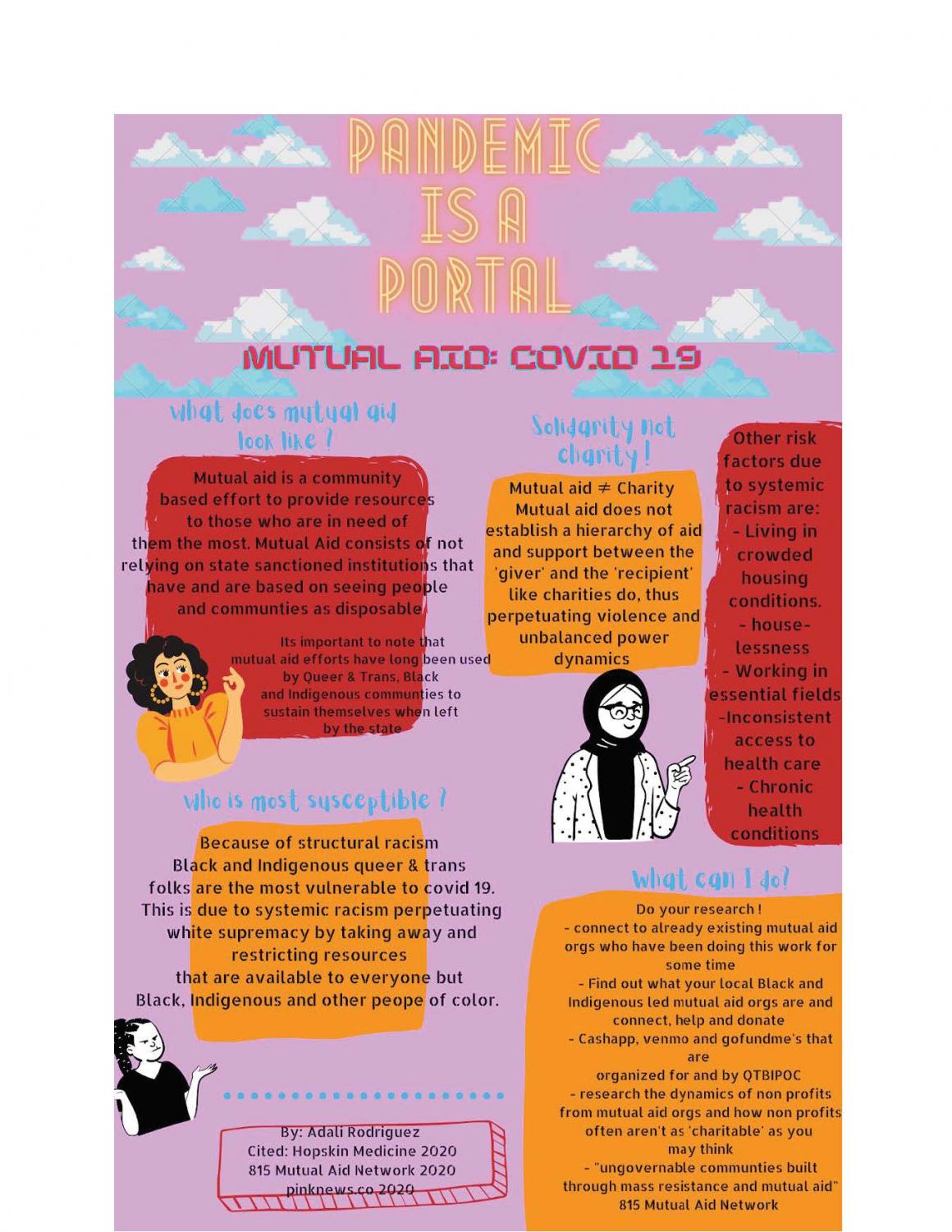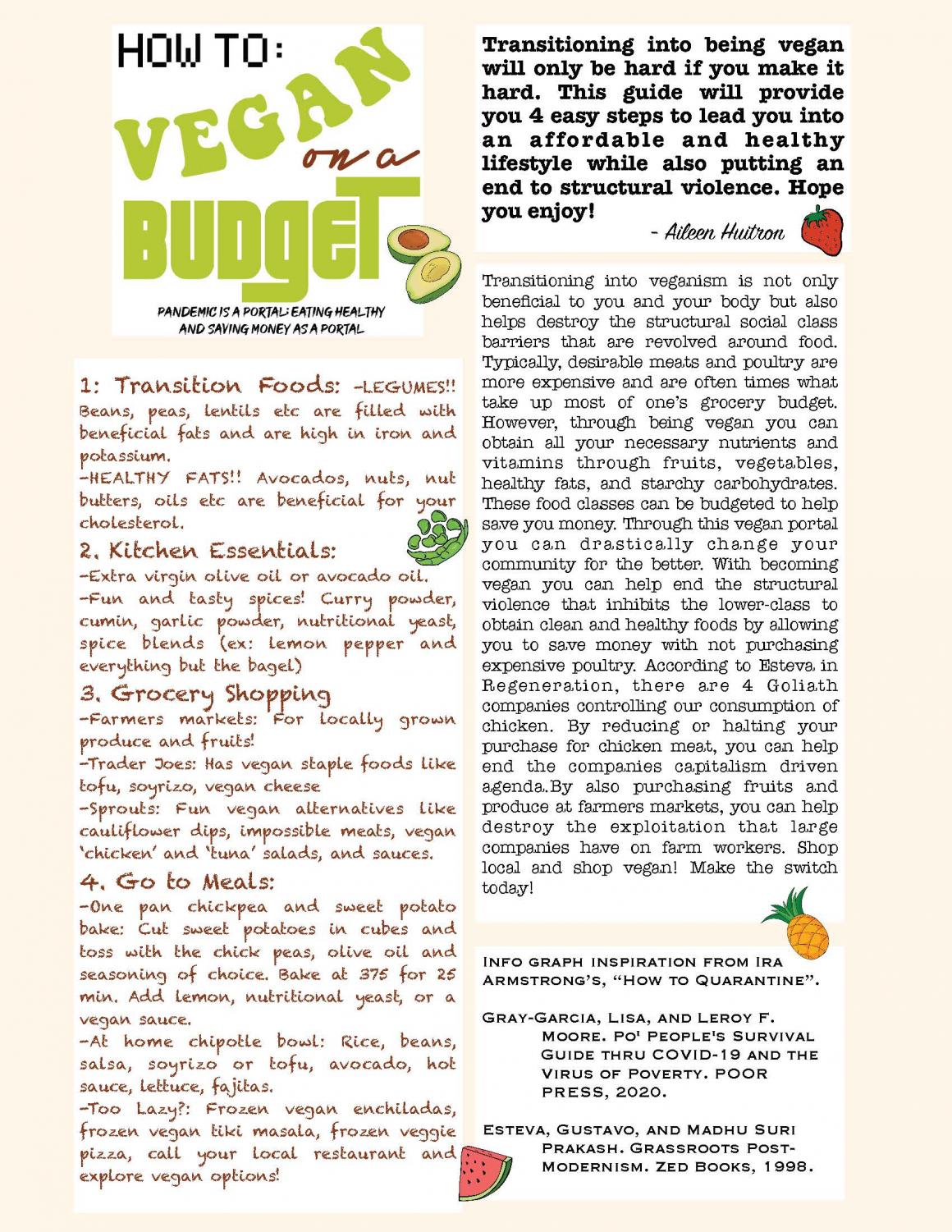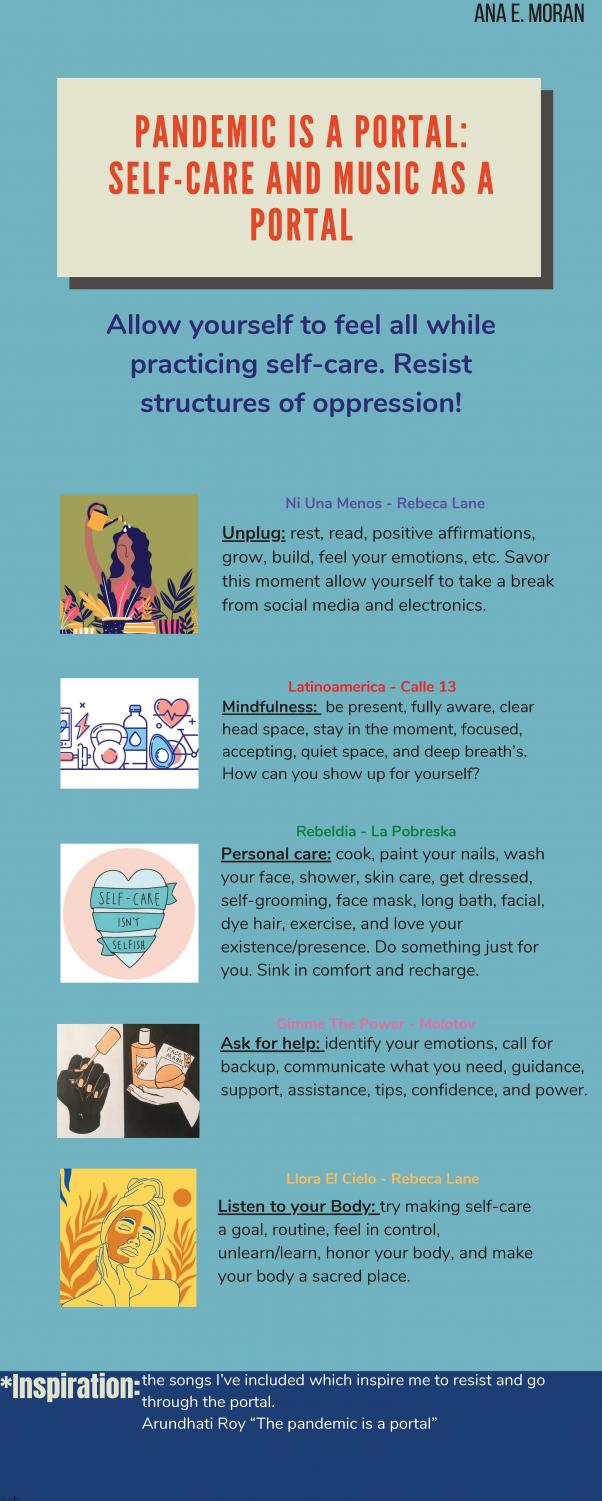 View Comments (1)