The Moment of Truth
Elsa Hernandez graduated last year as a social worker but is now unable to find work in her field.
27-year-old Elsa Hernandez, who graduated in 2022 with a Bachelor of Arts in social work from SF State, was dressed in black shorts and a blue shirt as she stood at the Fitness SF gym at the Embarcadero.
Hernandez was doing squats, breathing fast with effort on her face counting: eight, nine, ten. That's how she finished her gym routine after nearly two hours. With a tired face and sweat on her forehead, Hernandez took a deep breath and closed her eyes. "I'm [at the gym] to combat my stress and anxiety and stop thinking about my future, as it stresses me out," Hernandez said.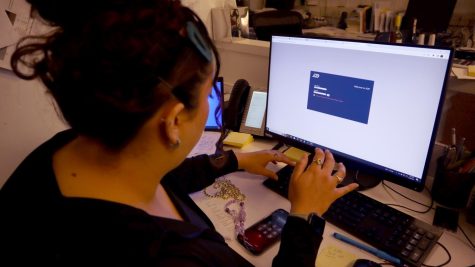 In the coming weeks, Hernandez will continue her search for a job in social work that will allow her to be financially stable. However, due to her limited experience in healthcare, this goal has been complicated for her. During her career at SF State, Hernandez volunteered at Healthy Choices AmeriCorps and Mission Graduates, both organizations in the public health field.
"No one wants to hire a graduate with no experience, but if no one gives me the opportunity, how am I going to be able to develop in my field," Hernandez asked.
She left her job as a hostess at the Riu Hotel at San Francisco's Fisherman's Wharf.
"It was a toxic and stressful place; my mental health is the most important thing for now," said Hernandez, referring to the work environment at the restaurant where staff serves more than 1,000 breakfasts. 
SF State Career Advisor Victor Yu, who is a graduate student at the university and who works part-time at the Career and Leadership Development Department (CLD), helps students with their goals and objectives before and after graduation. "Helping people go through the process of reflection and introspection, thinking about what is important to them, what they are good at, and what they want to develop further is a job," he said.
CLD offers one-on-one career counseling appointments to advise students on various topics, from resume building to interview preparation. CLD also hosts events, workshops and curricular programs to prepare students for careers after graduation.
During the fall and spring, Yu has about 22 to 25 different presentations covering a variety of topics. According to Yu, SF State holds two career fairs each semester. CLD attracts at least 40 employers so that when students attend the events, they are able to network and potentially receive part-time or full-time jobs. "As an alumnus, I think the biggest obstacle is not understanding how long it takes to get a job and how to accurately portray and qualify yourself for upcoming jobs," Yu said.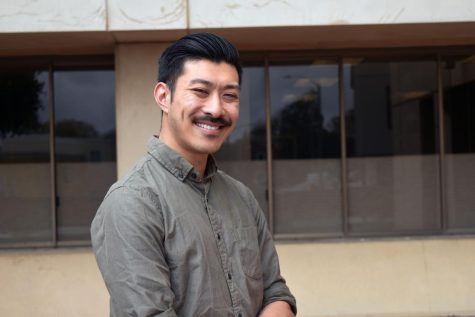 According to Yu, developing a career and developing yourself shouldn't start after college. It should begin when you enter college. "When you get there, you should think about 'Who am I? What do I like to do?' And if I don't have those questions, let's start getting those answers," Yu said. 
"By sophomore and junior year, you should be thinking about what you like to do, how you can get experience before you graduate, can I decide whether this is for me or not, and can I start making those right decisions when you get out of college," Yu finished.
He claimed that students often feel entitled to a job but need to do the groundwork to try to understand what the job entails and what it asks for.
"Instead of thinking that this piece of paper will get you a job, you must think about how to hone your skills." Yu believes the most challenging part for many SF State students is that they still need to do the preliminary prep work to ensure they have the confidence to enter the professional world. Each year, CLD surveys recipients about their post-graduation career fields, employers, salaries, professional graduate school and other data.
These students are surveyed continuously and can update their responses up to six months after receiving their degrees. The First Destination Survey (FDS), which has collected data from college alumni since Fall 2018, sends surveys via email to graduating students each academic year from June 1 to July 30.
Overall response rates at SF State for the FDS have ranged from 15% to 24%. The National Association of Colleges and Employers (NACE), which connects more than 15,400 college career services professionals and business solution providers serving the university, has determined an achievable institutional response rate of 65% in its annual report for SF State.
According to an email from Cori Miller, Interim Director of CLD, the Graduate Studies and Career Development Division (GSCD) engages with faculties who wish to partner with them in career development advising practices to ensure students are better positioned to transition from college to their careers. "CLD's mission is to equip our diverse population of students and alumni with modern resources that assist, guide and foster their leadership, professional and career advancement," adding "through advances in technology and with staff ready to go the extra mile, we provide students with the tools to take the initiative and excel in their future endeavors," Miller wrote.
Hernandez will continue to look for work as a social worker. Although she was unaware of the services offered by SF State, she said she will try to visit the CLD department for the first time to prepare herself better to look for a job in her career field that will allow for successful professional development.
Leave a Comment
About the Contributors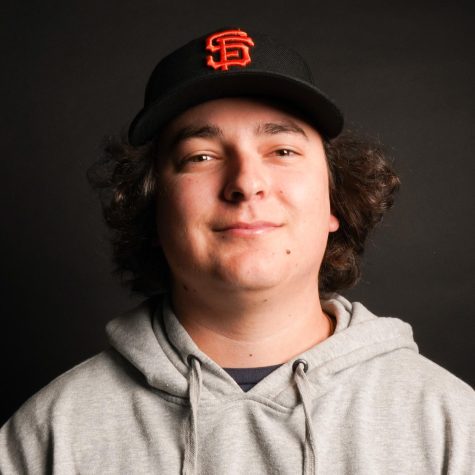 Chris Myers, Staff Photographer
Chris Myers (he/him) is a photographer for Golden Gate Xpress and Xpress Magazine. He is a photojournalism major with a minor in buisness administration....