Words: Barbara Szabo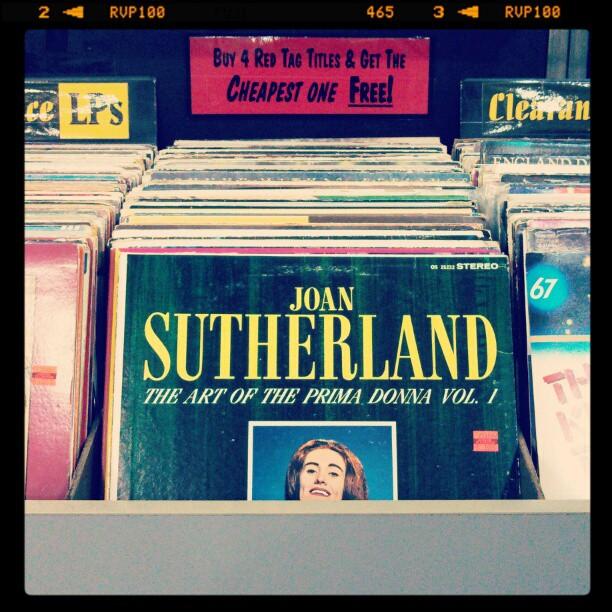 1. Amoeba Records
Amoeba Records has an entire section with discounted vinyl, with records for as little as $1. That means you could buy your favorite hipster as many as ten records! (Amoeba Records, $1 and up).
2. Academy of Sciences
Academy of Sciences holds an event called Night Life Thursday nights. There is usually a band or DJ that performs throughout the night, as well as a bar, and some weeks focus on a theme. For example, earlier this year, a Night Life was devoted to all things bacon: vendors from around the city served bacon treats, there were scientific illustrations of pigs for viewing, and of course a vegan pig roast. Hipsters love bacon and veganism. (Academy of Sciences, Admission is $10 for members and $12 for everyone else)
3. Finger Tattoos
Cameras, black-framed glasses and mustaches are universal symbols of hipsterism. Make those into tiny, temporary finger tattoos and you have the perfect hipster gift. (Therapy, $8)
4. Hip Book Selection
Hipsters love reading books, especially works of writers such as Jack Kerouac or ironic books like "Understanding Rap: Explanations of Confusing Rap Lyrics You and Your Grandma Can Understand." Vinyl Coffee and Wine bar has an entire corner dedicated to books from Green Apple for cheap. (Vinyl Coffee and Wine bar, $5 and up)
5. Refreshing Beverages
Pabst Blue Ribbon on ice: It's not just a Lana Del Rey lyric, but also a of hipster lifestyle. (Fred's Liquor Store, 12 pack: $7.99)
6. Printed Goods
Taylor Reid and Erin Fong are two local San Franciscans who recently opened a studio called Western Editions. They design and create printed goods, such as fun cards to give or mail out during the holiday season. (http://westerneditions.wordpress.com, $5 and up)
7. Penguin Socks
Hipsters are cool all-year-round, but during winter they literally get cool. What better way to warm their feet than with penguin socks with grippers on the bottom? (SFSU Bookstore, $10)
8. A New Ornament Style
Back in June, The Head and the Heart played three sold-out shows at The Fillmore. They looked good on stage, and their faces look just as good on an ornament. (http://zeitgeistmanagement.com, $10)
9. Cool Nails!
Nail art is really trendy among hipsters these days. These jeweled stick-on nails are easy to put on and look really good when holding a PBR. (Lucky Supermarket, $6.99)
10. Mustaches
Put a black mustache on a white mug, and there's really nothing more to say about that. (Urban Outfitters, $8)
View locations: 10 hipster holiday gift ideas under $10 in a larger map