Chloe Little sits on the edge of a red rolling chair in the corner of their bedroom studio, flanked by MIDI keyboards and audio cables. Beside them sits Babytron, a modular synth made from a plastic baby doll, with dials and switches sticking out of his smooth bald head. 
Little, who uses the pronoun they, nodded along with the beat as their eyes scrolled through drop-down menus of synthesized instruments and sounds. In a perfect world, they would spend all day making electronic pop music, but in reality, Little must shut their laptop and head to work.
Artists such as Little aren't yet making enough money from their art to support themselves, and like many artists, Little often leans on jobs that they may not be fully passionate about to afford rent and food. 
There's no step-by-step path for artists to succeed in their careers in the same way that a future doctor or lawyer has; there's not even a guarantee of any success at all. A survey done by the Music Industry Research Association found that 61% of musicians said that their music-related income is not sufficient to meet their living expenses. 
Little's music career began during their sophomore year at SF State when COVID-19 struck, forcing them to move back to Los Angeles with their parents. Their dad, Mark Little, is an assistant director and film producer and plays jazz as a hobby. 
They've developed their sound to be more "video gamey" electronic pop, drawing from the hyperpop genre. 
"It's not just super-replicable trash […] I don't know, it has all these weird chimes and slowed down, like scary kind of vocals," Little said.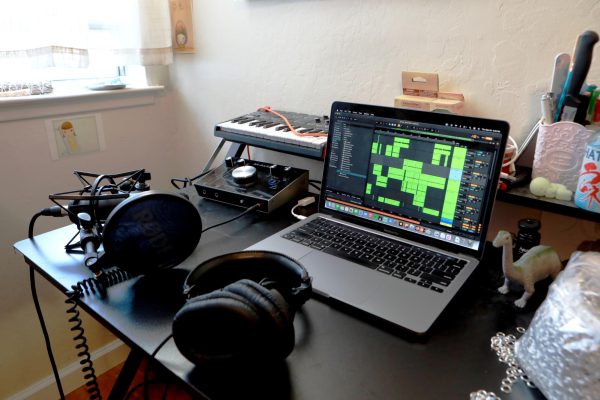 Little often relies on their laptop keyboard to make the music behind their vocals. Despite the music being mostly made on their computer, they strive to not just make "computer music." 
"I'm always trying to get them to keep pushing themself to learn, not just instruments and things, but also like the technical side of it, engineering and how to mix," Mark Little said. 
Having a father in the film industry hasn't provided connections that have jump-started Chloe's career, but there have been certain moments where established professionals provided feedback. 
While working on "Don't Worry Darling," which starred Olivia Wilde and Harry Styles, he mentioned his child's music to some other crew members and played "With You," her new song at the time. The next day, Olivia Wilde posted the song to her Instagram story, which resulted in a flood of Harry Styles fans following Little's account.
Little has always been exposed to creative projects and artists through their father's work, they chose to major in cinema during their time at SF State despite a lifelong ambition to be a singer. 
"My whole life, really, I wanted to be a singer, for sure. But, I guess around high school is when I was like, 'Ooh, film is like a route I could take,'" Little said.
As they approached graduation, they didn't have a solid plan for finding a steady job in either the film or music industry. Scott Boswell, a cinema professor, was a favorite professor of Little's and has seen students graduate in this sort of occupational limbo.
"I'd say most of them feel a little in a sort of a gray zone, even a darker-than-gray zone," Boswell said. "There's no prescription, there's no sort of path to follow … you might get in a field like medicine."
Little was one of these students who graduated in a potentially darker-than-gray zone. Since the spring of 2020, they've made less than $200 from their music.
Shortly after graduation, Little found work at a bakery while making music in their spare time. Although side jobs like this pay the bills, they can also drain artists of motivation and creative energy.
"When I was unemployed, I had so much time to just be like, 'I'm gonna sleep and then make music and sleep.' But when I had a job, I was mainly just working and sleeping and thinking about music," Little said. 
Little supplements their income in various ways. They've advertised their singing and producing services on freelance gig apps such as Fiverr to help bring in money on the side.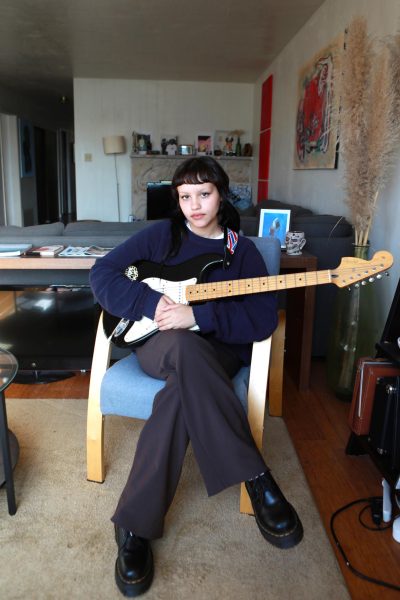 As a solo musician, Little has had trouble marketing themself to venues and clubs since they occupy the middle ground between a band and a DJ. Little had a breakthrough when they found HydeFM, a San Francisco community-based multi-genre online radio station founded by Denis Mahklin and Luis Castillo. 
Mahklin and Little met in a theater class at SF State, and he reached out to Little on social media after seeing them begin to post their music and asked Little to host an hour-long mix. Part of the ethos behind HydeFM is to create an all-inclusive space for both established and upcoming artists to get some exposure. 
"We always want to welcome artists, specifically in the city. And then, yeah, I knew Chloe, they had good music, really good music taste, and so we asked them to do a guest mix on Hyde," Mahklin said. 
Throughout Mahklin's time in college, he made ends meet by working various minimum-wage jobs. He suggests artists reframe the way they think about working a day job. 
"Whatever you have to do to make ends meet, you have to do it and that's your side gig. But your main focus is still what you like to do," Mahklin said. 
SF State media entrepreneurship professor Douglas Siebum shares the realistic expectations one should have when becoming an artist. 
"It was difficult just in the sense that I got really tired of working so many days a week, but I needed the extra money and, you know, I did that for that period of time," Siebum said.
"The entertainment industry is competitive, I always relate it to playing pro sports," said Siebum. "Just because you play ball in college that doesn't mean you're going to get drafted by the pros […] Just because you make it to the big leagues doesn't mean you're not sitting on the bench."
Get to know Chloe Little, by Div Lukic